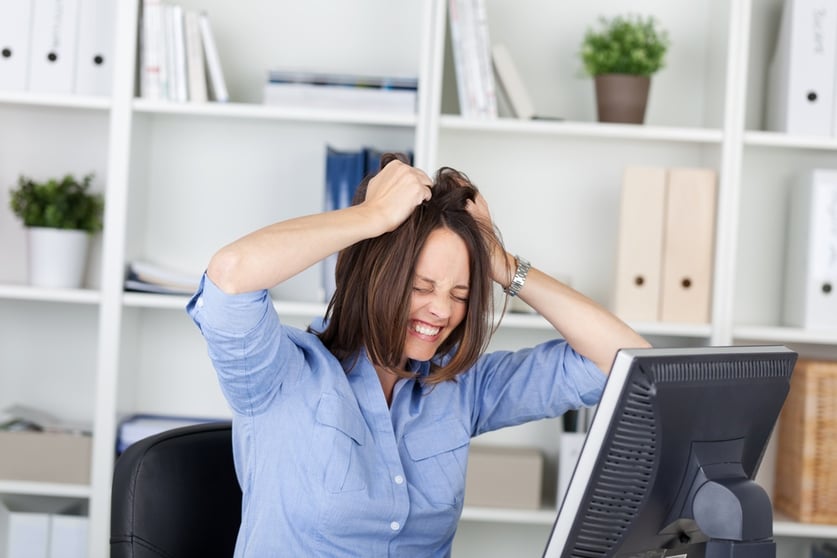 Even experienced payroll professionals slip up once in a while. And according to experts like the Canadian Payroll Association (CPA), these mistakes happen in predictable patterns, year after year.
Certain payroll errors are so common, that the CPA (and other authorities, such as Quickbooks), have put together lists of do's and don'ts—to help break bad habits, and warn newcomers to the field.
In this post, we break down three of the most often-reported errors, so our own payroll and accounting students know what to watch out for during training, at their internships, and on their first jobs. So, read on...and take note!
Payroll Mistake # 1: Failing to properly classify workers
Surprisingly, many companies fail to correctly classify workers as full-time employees or independent contractors. Why does this matter? Well, to start with, full-time employees are entitled to different benefits than independent contractors. They're also taxed at source—as opposed to independent contractors, who must settle their own tax bills with federal and provincial agencies.
Secondly, failing to correctly classify a worker can result in fines from the Canada Revenue Agency (CRA). If a business misclassifies an individual as an independent contractor, and they're really an employee, the CRA will make the business pay the IE and CPP contributions owed to that employee, the employee's share of those contributions, plus interest, plus penalties.
What if you've just graduated from payroll training, and get hired by a business where there's confusion about how to classify certain workers?
The CRA offers a free "ruling" service online, where they will help you figure out if a worker should be classified as an employee or a contractor. There are also online guides you can point your boss or manager to, which break down the differences between these two categories.
Payroll Mistake # 2: Miscalculating taxable employment income
This is another very common (and costly!) payroll mistake. Did you know that if a company covers its employees' personal expenses, it must pay taxes on that income? Many other benefits typically count as taxable income, but are overlooked by payroll administrators. These include:
bonuses
vacation pay
commissions
tips or gratuities
vehicle allowances
in some cases, staff discounts on merchandise
Every business must keep track of the benefits they provide employees, figure out which benefits are taxable, determine their value, and calculate the correct payroll deductions—and declare them correctly on T4 or T4A slips.
Miscalculating taxable employment income can attract an audit from the CRA, as well as hefty fines of up to 15%.
Payroll Mistake # 3: Mismanaging payroll deductions
Learning how to calculate and remit deductions is another key facet of payroll training. But even the pros make mistakes in this area—often miscalculating the amounts of income tax, CPP contributions, and EI premiums to deduct for each employee, and missing the deadline to submit this information to the CRA.
Quality payroll courses teach students how to set up, customize, and use payroll software that makes tracking deadlines and calculating deductions much easier. The CRA also offers an online tool for calculating federal, provincial, and territorial payroll deductions—just remember, the information you enter into the tool must be accurate for it to calculate the correct amounts.
As with most payroll mistakes, failure to follow the rules and meet deadlines can result in big fines for employers. The fine for late remittances can run up to 10% for a first offence, and 20% if you file late twice in a single calendar year.
Interested in learning more about the tools and procedures taught in payroll training? Think you have the organizational skills and attention to detail required for a career in accounting and payroll?
Take a look at the Accounting and Payroll Administration Diploma offered by Herzing College in Ottawa. Click below to see a complete list of payroll courses, career paths, admission information—or to chat live with a friendly advisor. We're here to help!