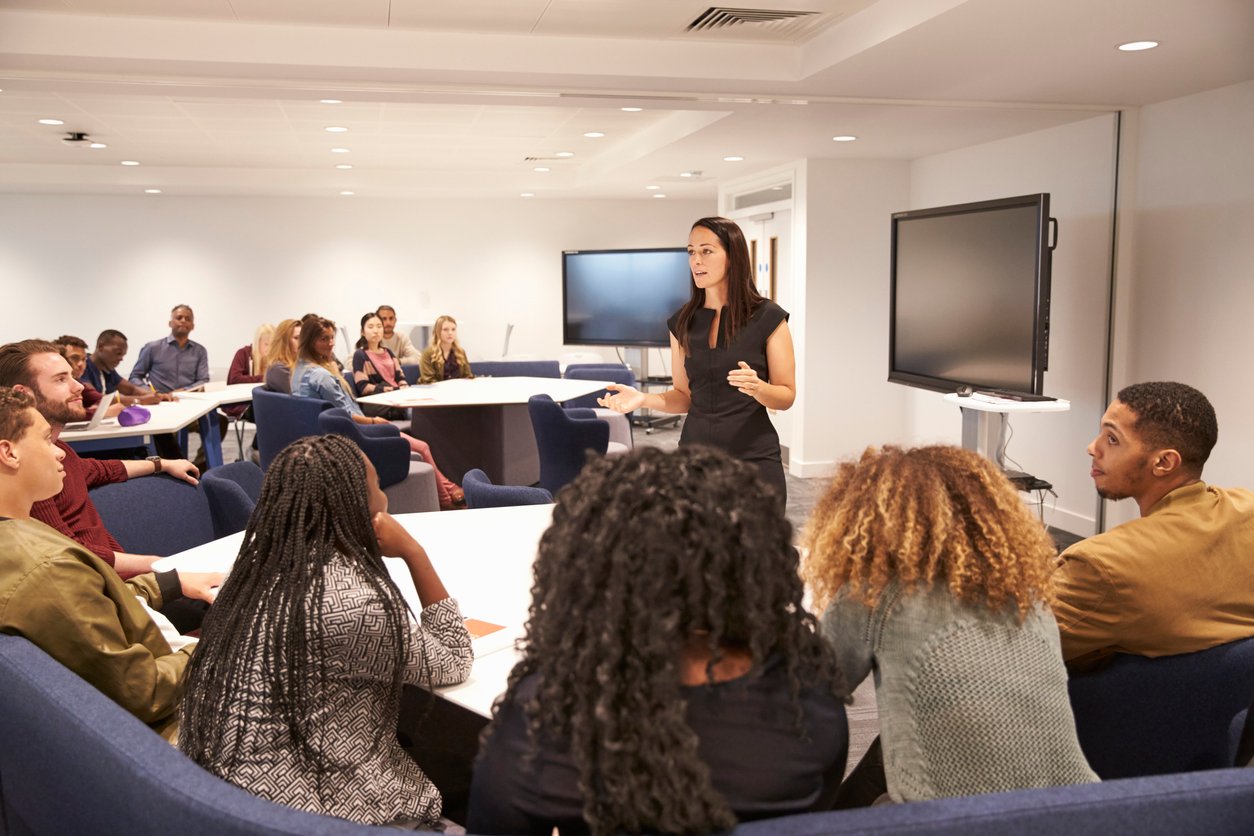 Over the past several decades, the number of immigrants admitted into Canada has steadily increased.
In 2001, there were approximately 5.8 million foreign-born people living in Canada. Experts predict that number will skyrocket to at least 13 million by 2036.
The latest government immigration report for 2020-2022 says we will admit more than 1 million new permanent residents over the next two years.

The overall goal of this policy is to attract new talent to Canada's workforce, which will power economic growth and enhance our position in the global economy.
The influx of immigrants is also creating new jobs for Canadian citizens, particularly within the immigration and citizenship consulting industry.
Immigration consultants help people seeking entry into Canada navigate our complex immigration process. They advise clients on visa programs, assist with applications, and can also handle appeals.
If you're trying to immigrate to Canada from overseas (or bring over a family member), a skilled immigration consultant can mean the difference between acceptance and rejection.
We've been offering an accredited Immigration Consultant program at Herzing College for the past few years, and it's become one of our most popular and successful courses.
But now the rules for becoming an immigration consultant are changing. Soon, only two universities in Canada will be allowed to offer the training program, and admission requirements will be much stricter.
This summer, Herzing College will enroll its very last class of immigration consultant students, before the new rules come into effect. Are you a current student or thinking about enrolling? Here's what you need to know.
ICCRC Announces New Rules for
Immigration Consultant Training
The Immigration Consultants of Canada Regulatory Council (ICCRC) is the governing body for this profession in Canada. They set the standards for training and practice and help protect consumers from fraud.
Any school that offers immigration consultant training must be accredited by the ICCRC. You must graduate from an accredited program in order to take the ICCRC exam and become a Regulated Canadian Immigration Consultant (RCIC).
The ICCRC has made some major changes to the accreditation process, and the immigration consultant program itself.
They have introduced a brand new Immigration and Citizenship Graduate Diploma Program (ICGDP).
What was once a college-level course has now become a university-level program. Applicants must possess an undergraduate degree (or equivalent) to be considered for this program.
This change was made in collaboration with the Government of Canada. The goal is to elevate the knowledge and education credentials of prospective immigration consultants, and limit the inflow of new consultants onto the job market.
Where Can you Take the New Program?
Only two Canadian universities are approved to offer the new Immigration and Citizenship Graduate Diploma Program (ICGDP):
☑️ Queens University (accredited English provider)
☑️ Université de Sherbrooke (approved French provider)
The program will be 66 weeks in length, divided into 9 courses. Training will prepare students to successfully challenge the ICCRC Regulated Canadian Immigration Consultant Entry-to-Practice Exam.
All other schools that were previously accredited training providers are now required to "phase out" their Immigration Consultant programs. Many colleges are impacted by the new rules, including Herzing.
However, there is still time to enrol and complete your accredited immigration consultant training at Herzing, before the new rules (and stricter admission requirements) take effect.
Read: 5 Most Compelling Reasons to Become an Immigration Consultant
Last Immigration Consultant course at Herzing starts this summer
Herzing College will be enrolling its final cohort of immigration consultant students this summer. July 27 is the final deadline to enrol before we phase out the program in accordance with ICCRC rules.
What this means for our students:
☑️ Our Immigration Consultant program is still accredited and valid for current students, and those who register by July 27, 2020
☑️ Our graduates are permitted to take the ICCRC exam up to 3 years after completing our program
☑️ This is your last chance to complete the immigration consultant program and challenge the exam before the new policy comes into effect (and the program moves to the university level)
What to expect from Herzing's Immigration Consultant Program
Herzing has been a leader in flexible immigration consultant training. Our accredited program is currently available in several different formats:
☑️ Full-time at the Herzing College Toronto campus (8.5 months, including an 8-week internship)
☑️ Online (8.5 months, including an 8-week internship)
☑️ Online without internship (6.5 months)
Herzing's program is designed to fully prepare students for the Regulated Canadian Immigration Consultant Entry-to-Practice Exam.
After passing the exam, Herzing graduates may apply to become members of the ICCRC. After successfully registering and becoming members of the council, they are legally allowed to offer immigration consulting services for a fee.
For a limited time, our on-campus and online immigration consultant programs are still accredited by the ICCRC. Our graduates can still challenge the licensing exam for up to 3 years after graduation.
Herzing will officially close enrollment after our last cohort starts the program this summer. The deadline to enrol in this final course is July 27, 2020.
Still have questions?
If you want to learn more about Herzing's Immigration Consultant program, or the new ICCRC rules, please speak with our Admissions team.
An Admissions Advisor can walk you through the program, and answer any questions you have about class schedules, tuition costs, financial aid options, and this summer's final course.
This program is filling up fast. Click below to request information and get in touch with Admissions to reserve your place in the final cohort.