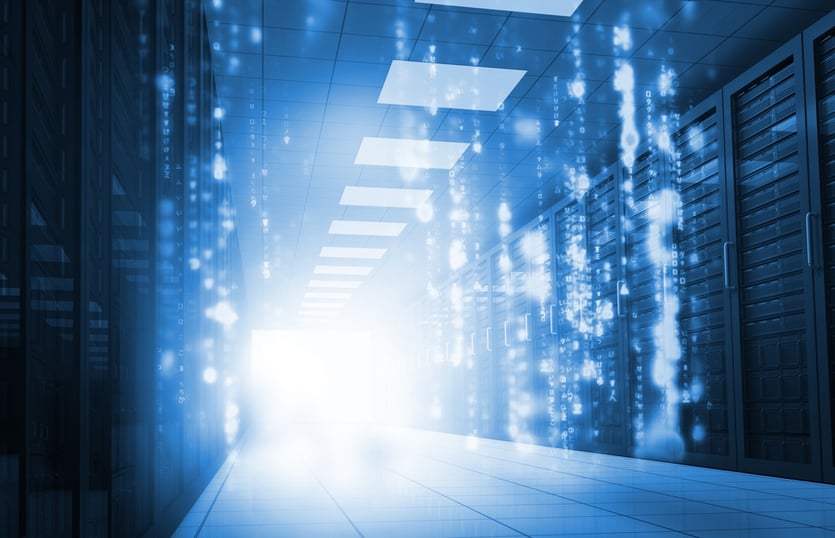 What's driving innovation and development in computer networking technology this year? Some of the biggest challenges are coming from a growing demand for connectivity, increasingly mobile workforces, and the rise of IoT (Internet of Things).
Find out how these forces are shaping the world of networking—and get a preview of some of the challenges you'll face after you finish network technician training, and head out into the field.
Read on for 4 of the biggest networking trends gaining traction in 2018.
1. Companies Will Spend Even More on Network Security in 2018
Considering specializing in cyber security as you progress in your career? You're heading in the right direction. According to the 2018 State of Infrastructure Report, 60% of polled companies cited network security as one of their top 3 challenges for this year—and highest priority for spending.
High profile breaches, like the recent Equifax disaster, are driving this trend, as companies struggle to keep private data out of the hands of increasingly sophisticated cyber criminals.
Network administrators face the job of selecting, combining, and refining the best tools for their type of network. Popular solutions include comprehensive endpoint protection software (firewalls, automatic scans, security alerts, spam filters, system repair tools, threat removal, etc.), and decryption tools for seized files and computer lock-outs.
Something called Next Generation Firewalls (NGFs) are also gaining traction as an additional line of defence against cyber attacks. NGFs offer a range of protection assets, including:
enterprise firewall capabilities
an Intrusion Prevention System (IPS)
application control
deep-packet inspection
reputation-based malware detection
Related: Facing the Top 2 Cyber Threats: Protection Tools Network Technician Students Should Know About
2. Wireless Networking Takes Center Stage
According to Computer Networking's 2018 trend report, companies will increase spending on wireless networks this year, building out their WLANs to accommodate growing demand.
What exactly are IT leaders investing in? Based on the State of Infrastructure Report, 47% will spend on wireless access points, and 39% will funnel resources into wireless/mobile security. The BYOD (bring your own device) trend is definitely generating urgency around protection for many companies.
3. Bandwidth is a Growing Issue
After security, what else will companies work toward improving in 2018? Bandwidth. The pressure of ever-expanding traffic has made boosting bandwidth a top priority for many IT leaders this year, second only to cyber protection.
There's good reason to focus on this issue going forward: Cisco predicts IP networks in the US will carry 2.6 exabytes per day in 2021, up from 1 exabyte per day in 2016.
Network administrators will be expected to maximize bandwidth for their employers using tactics like WAN optimization, traffic policing, load balancing, and improved scheduling of data backups and mass software updates.
4. Rising Demand for Secure, Efficient, Economical Storage
Everyone from small businesses to large enterprises are concerned about data storage this year. As our ability to produce data multiplies by the minute, so does our need to store and protect it.
Skyrocketing file storage and backup needs are expected to grow the NAS (network-attached storage) market to $8.2 billion by 2025.
Demand for, and utilization of, cloud storage solutions is also on the rise, along with solid state drives and virtualization-optimization storage.
The focus on lower cost and higher efficiency has spawned new innovation in this area, such as Wasabi's so-called "hot storage" product. Wasabi's solution costs less and works faster than typical frequent-access storage alternatives—and is fully compatible with S3 APIs (meaning it will work with a company's existing storage applications and recovery tools).
Learn more about the Wasabi hot storage solution here.
Looking for more information on computer networking training, certifications, and career paths? Comparing top-rated computer networking schools in Toronto?
Explore Herzing College's Network Systems Technology Program, delivered at our Toronto campus.
Click below to see a detailed list of courses, career options, admission information—or to chat live with a knowledgeable advisor. We're here to help!