3D animation student, Karlo Gino, with his two children at the Herzing College Montreal campus
Ever since he was a kid, Karlo Gino has loved action figures and animated TV shows and movies. But his home country offered no form of animation training...so he put that dream aside, and became a civil engineer instead.
Karlo spent 16 years in the engineering field before immigrating to Canada in 2016. Once settled in Montreal, he discovered there were several animation colleges to choose from throughout the city.
Suddenly, his dream of becoming an animator was possible. He enrolled in the 3D program at Herzing, and almost 24 months later, is about to achieve his life-long goal of a career in animation.
We checked in with Karlo to find out how he's doing in the program so far, his opinion of the training, and his plans for after graduation.
Here's what we found out.


Q: Karlo, can you tell us a bit about yourself? What were you doing before you decided to go back to school?
Karlo: I immigrated to Canada in 2016 with my wife and 2 kids. I used to work as a civil engineer, and have 16 years of experience in the engineering field. I decided to head back to school for me to have better job opportunities here in Canada.

Q: What inspired you to choose 3D Animation training? When did you first get interested in animation?
Karlo: I have been interested in animation since I was really young. I remember, I used to collect action figures and display them on our shelf with different poses. Seeing animation go from 2D to 3D while I was growing up increased my fascination with this field.
Unfortunately, training in animation was not available in my country back then. So, it was never an option for me when I was planning my future career path.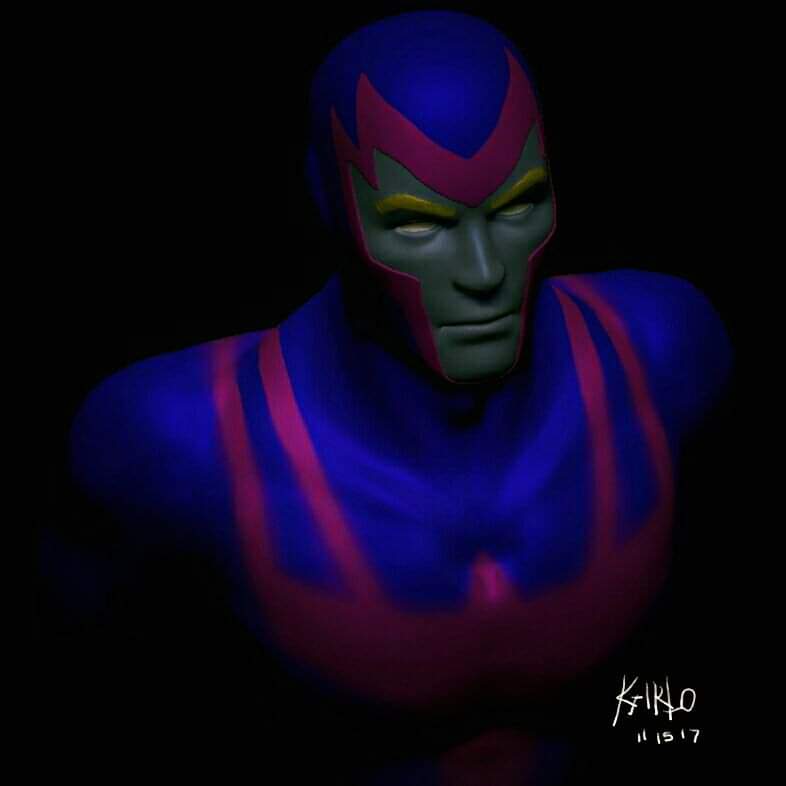 A 3D sculpture using ZBrush, created by Karlo for a Herzing class project
Q: Why Herzing? Why did you choose this school over all the other animation colleges in Montreal?
Karlo: Herzing was more accessible to me, in terms of the downtown location. Plus, the class schedule for the animation program was more convenient for me, compared to the other schools.
Q: So, how far along are you in the program? When will you graduate?
Karlo: I just finished all the courses for the diploma, and completed my demo reel. I am getting ready to start my internship, and will graduate as soon as it's complete.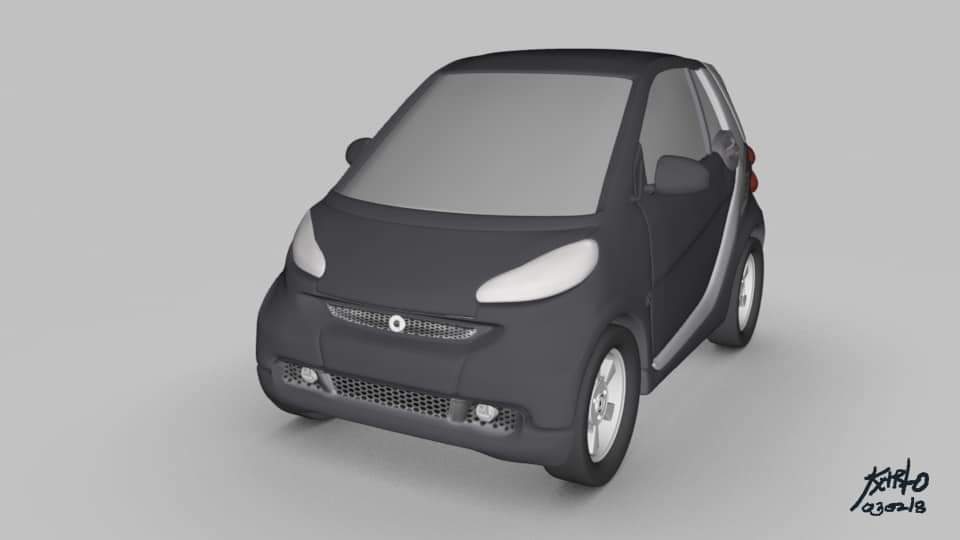 Model of a car Karlo created for a class project, using Autodesk Maya
Q: What's your opinion of the training so far? What special skills have you learned?
Karlo: The program is quite different from my previous training and work experience. You would expect that acquiring new skills would be difficult, especially at my age, and coming from an entirely different field of work.
However, this is not the case. Learning 3D animation is fun. Yes, I struggled a bit with certain technical things, like visual effects...but when you love what you are studying, and you set your sights on finishing, you will surpass any challenges that come along.
Our instructor has taught us independence and resourcefulness. He taught us to be organized in our work and to be aware of the time needed to accomplish each task.
One of the things I enjoyed most is all the animation projects we did in class. We created our own characters and prepared our own storyboard, using the theme of "Imaginary Friend."
We did a digital sculpt of an original character using Zbrush. We modeled, textured, and animated a car using Maya. We made a character walk, dance, and even do parkour!
We removed and replaced objects in a video using Adobe After Effects. We simulated smoke using Maya. Our class had the opportunity to learn and use all the latest software tools and 3D techniques.
Check out the video to see Karlo's animation of a robotic arm using Autodesk Maya.
Q: What about your classmates? What backgrounds do they come from?
Karlo: The majority of my classmates belong to the same age group and grew up here in Canada. It's a very energetic group of people, who are all full of fresh ideas.
I learned a lot from being around them. Everyone shares their ideas and helps each other discover new things and develop new skills.
Q: What have you enjoyed most about the program so far? What's been the most fun?
Karlo: I really enjoyed modelling and animating. I liked doing all the projects that allowed us to be creative, and experiment with the different software tools.
When completing the animation projects, I would always ask myself, how can I make this object do that?
There were times when I would take out my sketchbook and pencil while riding the Metro, to sketch an idea or solution that came to me while heading home from class.
I even remember getting up at 3AM to open my laptop, because I came up with a solution to make my animation work better. I enjoy facing problems and finding answers for them. The engineer inside of me is still working!
Here's another Herzing class project Karlo did using Autodesk Maya.
Q: What's your plan after graduating? What kind of animation job would you love to get, and at which type of company?
Karlo: It is my goal to work in an animation studio, creating programs and shows for kids. My dream to become part of the animation industry started when I was very young. I would like to be part of a team that makes animations for kids, so I can influence the younger generation the same way I was influenced as a child.
Q: What advice would you give someone who's considering this program? What does it take to succeed in 3D animation training?
Karlo: Anyone who is considering this program should first think about which particular field or specialization they are aiming for: modelling, animation, effects, lighting, etc.
They must do their own research regarding the market for that specialization. Being aware from the start will help them as they go through the animation training.
Each course in the diploma has time dedicated for lecture and for lab work. Lab time is very important, because this is when you get to finish your project or try out a new tool.
Learning takes time; so, you'll need to manage your time well. It takes patience, dedication, creativity, and a good eye for detail to succeed in this program.


Thank-you, Karlo for taking the time to talk with us! We're very proud of your success in the program so far, and look forward to seeing you progress in your animation career.


Learn More About 3D Animation Training at Herzing
Herzing College in Montreal offers a 24-month 3D Animation Program, which incudes an 8-week internship. Our students learn in-demand software skills, including Autodesk 3D, Studio Max or Maya, Adobe Photoshop, Adobe Premiere, Zbrush, and Adobe After Effects.
Courses include many hands-on projects, focusing on essential skills like storyboarding, character animation and modelling, scene development, lighting, and special effects.
Fill out the Request Info form on this screen to get free information about the program by email.
Or, click below to explore training and courses, chat live with an Admissions Advisor, and see if this diploma is right for you. We're here to help!