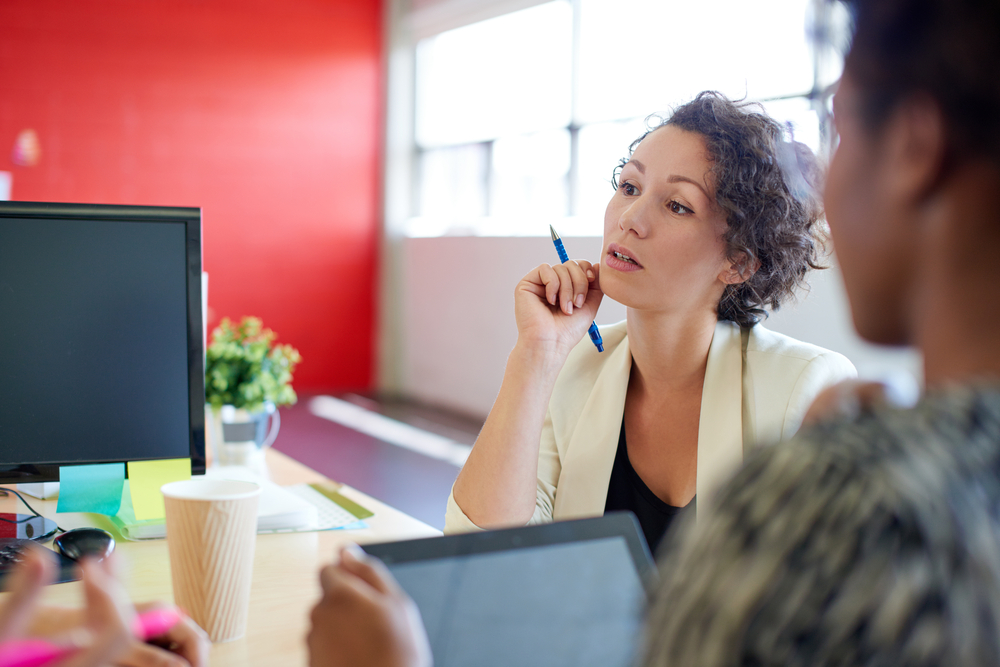 Immigration is booming in Canada. We're attracting record numbers of newcomers, and the government plans to continue an aggressive immigration policy well into the future.
If you have an interest in the immigration process, and want to help qualified people study, work, and settle in Canada, you may be considering a career as an immigration consultant.
Over the last few years, we've seen an influx of immigration consultant training programs at colleges and universities across the country. You can even earn an immigration consultant diploma online.
But, before you take the leap and dive into a new career, there are several important things to know about becoming a Regulated Canadian Immigration Consultant (RCIC).
This profession is regulated in Canada, and you'll need to follow strict guidelines for training, licensing, and professional practice.
Here are 9 key points to understand before you get started.
1. What exactly is an Immigration Consultant?
Immigration consultants help clients navigate Canada's complex immigration system.
Anyone can apply for a visa—but immigration consultants help eligible people select the right entry programs, prepare optimized applications, appeal denials, and really maximize their chances of being accepted into Canada.
They work with international students, skilled professionals, refugees, families seeking to reunite, and other people hoping to settle permanently in Canada.
2. What are your career options?
Immigration consultants have several career options. They can work with NGOs, government, law firms, immigration consultant practices, or launch their own business.
Many consultants choose to set up their own practice, often specializing in a particular area of immigration—like study permits, sponsorship refusals, or detentions.
You can look at demand where you live, and the particular demographics you want to serve, and tailor your practice to fit those needs.
Find more career tips here: 4 Keys to Building a Successful Immigration Consultant Career
3. Is there demand for Immigration Consultants in Canada?
For the most part, there is steady demand for immigration consultants across Canada. The latest job outlook report from the Government of Canada Job Bank shows moderate-to-strong job growth in this field, in every province and territory (except Nunavut).
Immigration Consultant Job Outlook Across Canada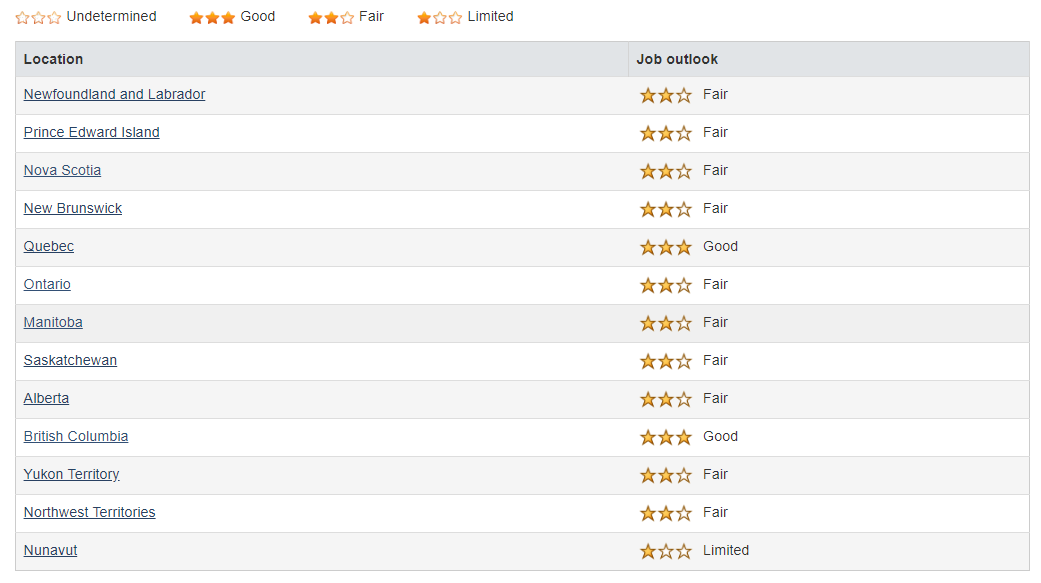 Source: Government of Canada Job Bank, Market Report
What's driving demand for immigration consultants? Canada's ambitious immigration policy. The government plans to attract more than 1 million new permanent residents by the end of 2021!
The main goal is to attract more skilled workers to Canada, so we can sustain our (aging) labour force and spur economic growth. But the new policy also includes a big push to welcome more refugees and reunite more families—under Family Sponsorship, Refugee and Protected Person immigration programs.
Many of these newcomers will need help with the immigration process. They will need assistance in selecting the right programs, successfully completing applications, mounting appeals, etc. This is where immigration consultants fit into the equation.
4. Do Immigration Consultants need a license to practice?
Yes. You can't start work right after completing immigration consultant training. Once you've graduated from the program, you must pass a licensing exam.
The exam is administered by the Immigration Consultants of Canada Regulatory Council (ICCRC). You must also become a member with the ICCRC (and pay membership dues) before you can legally work in the field.
The only exceptions are members in good standing of a law society in Canada or the Chambre des notaires du Québec.
Once you pass the exam, and join the ICCRC, you can officially call yourself a Regulated Canadian Immigration Consultant (RCIC).
5. What is the Immigration Consultants of Canada Regulatory Council (ICCRC)?
The ICCRC is the national regulatory body that oversees regulated Canadian immigration professionals. They protect the public from fraudsters by setting high standards for training and professional practice.
The ICCRC maintains a rigorous complaints and discipline process, provides professional development for its members, and enforces a strict Code of Professional Ethics.
They are the gatekeepers of the profession. You cannot become an immigration consultant in Canada without joining the ICCRC and abiding by its rules.
Even if you choose to practice from outside out Canada, you will still be subject to ICCRC regulations and standards.
This post has a good overview of the ICCRC: Taking Immigration Consultant Training? 7 Facts You Should Know About the ICCRC
6. How does the ICCRC exam work?
Successfully challenging the ICCRC exam is a major milestone in becoming an Regulated Canadian Immigration Consultant. So, what should you know about this process?
Here are few quick facts to be aware of:
the test is called the RCIC Entry-to-Practice Exam
it covers a wide range of definitions, terms, and concepts related to the profession (the ICCRC study guide provides 16 major topics for review, which you can see here, by clicking on Study Guide)
the exam is available in both English and French
there are 140 multiple choice questions
the exam is 3 hours in length
it is an open book exam (you can bring notes and certain study materials with you)
you can request special accommodations, supported by appropriate documentation, provided you do so by stipulated deadlines
results are defined as "pass" or "fail" (no numeric grade)
you have a maximum of 4 attempts to pass the exam
The ICCRC study guide includes some sample questions, which are really useful to get a sense of what you'll see on the exam. You'll find a link to the study guide on this page.
7. How do you choose a trustworthy immigration consultant program?
When you're looking for immigration consultant programs, the first and most important feature to check is accreditation by the ICCRC.
You must graduate from an accredited program to qualify for membership with the ICCRC, and challenge the RCIC Entry-to-Practice Exam.
Other key characteristics to take note of include:
Graduate employment rates (how many program graduates are now working the field, having successfully passed the ICCRC exam)?
Overall reputation of the training provider
Positive reviews of the Immigration Consultant program
The professional credentials and experience of the instructors
Check out this interview for more information: Immigration Consultant Professor, Zdenka Acin, Has Advice For New Students
8. What will you learn in Immigration consultant training?
The primary goal of immigration consultant training is to prepare you for the ICCRC licensing exam. Your courses will cover all the theory and practical knowledge needed to challenge the exam, and effectively serve clients.
You'll even learn how to set up and manage your own immigration consultant practice. Specific topics you can expect to study include:
fundamental principles of immigration law
regulations governing various types of visas, including temporary status, extensions, work visas, and students visas
the rules of inadmissibility to Canada, such as human rights violations, security concerns, criminality, and misrepresentation
the application process for Canadian citizenship and permanent residency (and how to assess someone's eligibility for citizenship)
an overview of administrative tribunals, and procedures related to the Immigration and Refugee Board (IRB)
how to prepare clients for interviews and hearings
how to do legal research, analyze cases, and write submissions on behalf of clients
the rules and regulations of membership in the Immigration Consultants of Canada Regulatory Council

how to start and manage your own immigration consultancy (including how to set up a case file, create retainer agreements, record management, and bookkeeping)
9. I need more advice: What's my next step?
The best way to get your questions answered, and plan your next step, is to speak with an expert Admissions Advisor.
Quality educational institutions have skilled advisors who will walk you through the Immigration Consultant program, and help you determine if you're a good match for this career.
An Advisor will review your education and professional experience, and ensure you're eligible for admission to an Immigration Consultant program. They can also guide you through practical matters, like financial aid and course scheduling.
If you're ready to learn more, and want to explore Herzing's accredited Immigration Consultant Training, use the link below to get started. We offer this program on campus, online, in English, and in French.
Click below to to get more program details and connect with Admissions.