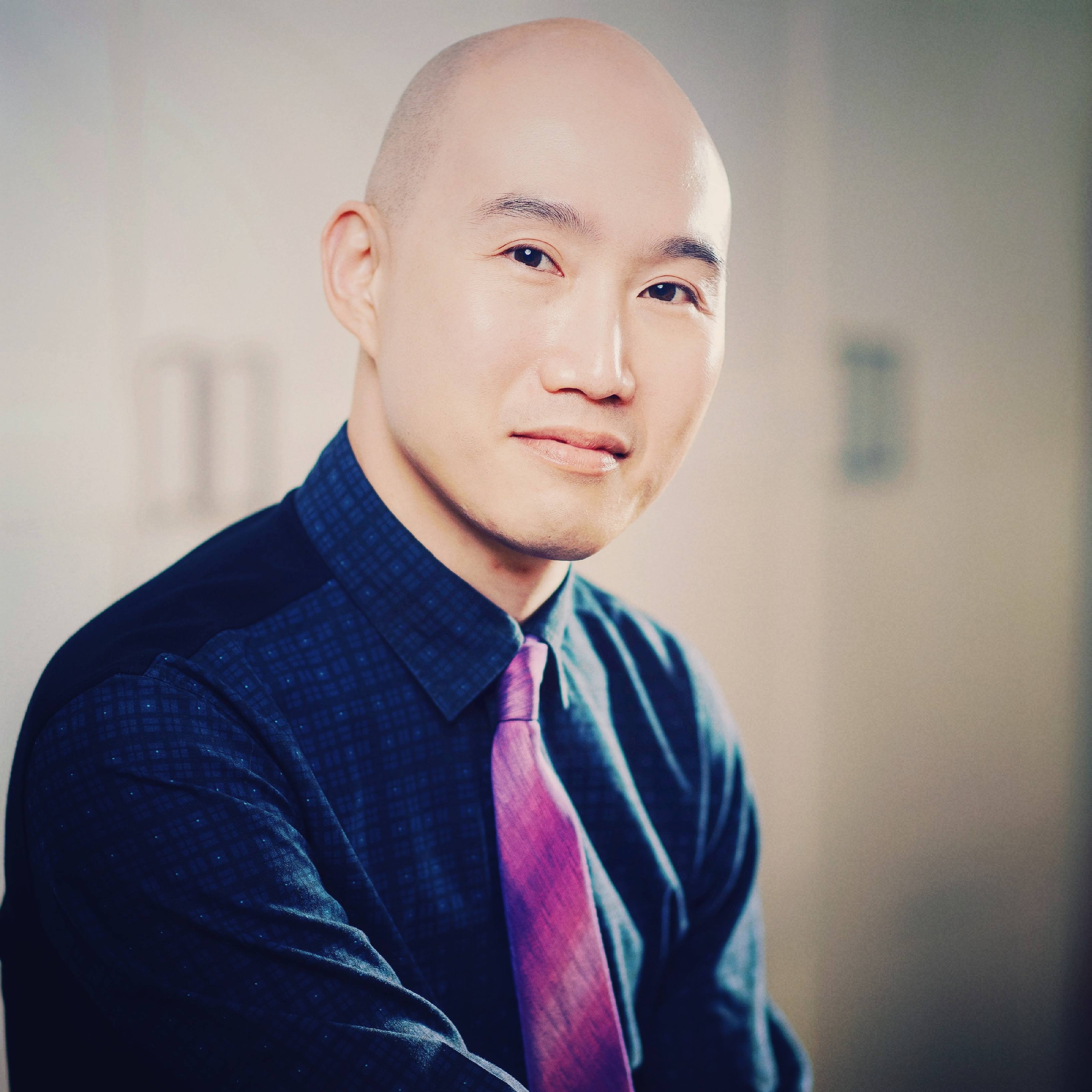 Aaron Lau graduated from Herzing's Community Services Worker program in 2011, and now works as a Senior Admissions Advisor at the Toronto campus
Back in 2010, Aaron Lau was working long hours in the restaurant industry, getting little in return—and feeling totally burned out.
He knew something had to change, so he started looking around for better career options. Deep down, Aaron always believed he was destined to help others. He wanted to make a difference in people's lives, and felt he had something special to offer.
So Aaron took a leap of faith, and enrolled in Community Services Worker training at Herzing College. Fast-forward 10 years, and he's living out his dream as the Senior Admissions Advisor at the Toronto campus.
How did Aaron come full circle, and get hired at the very same school where he did his diploma? We interviewed him this week to learn more about this extraordinary career path.
We asked for his opinion of the CSW program, his experience at Herzing, and how he got hired as a student advisor, straight after graduation.
Here's Aaron's story.
Q: Aaron, what exactly were you doing, before you decided to go back to school?
Aaron: I was in the restaurant (hospitality) industry, for many, many years. I finished high school, tried university for about a year, and hated it.
I started working in the restaurant field, and as the years went on, I became more and more burnt out. I knew that I was meant for something better in life.
I knew deep inside that I could be a positive force in assisting other people if I went back to school for retraining. That is when I found Herzing College.
I was researching other schools, and Herzing was my top choice, as it was only a 20 minute walk from my house—and they had the one-year CSW Diploma program, which caught my attention.
Q: What inspired you to choose the CSW program? Had you always been interested in social work?
Aaron: Yes, for some reason, I have always had a strong desire within me to help others. I really enjoy being at the front lines, so to speak, interacting with people, getting to know people from all walks of life, etc.
I knew I would make a positive impact on society and my surrounding community. But I had no idea that these first steps would lead me to a full-time, rewarding career working for Herzing college. It will be 9 years in February 2020!
Q: What was your opinion of the Community Services Worker program? How was the instructor, course material, and overall experience?
Aaron: My Community Services Worker diploma program was one year long, and we were taught one subject at a time. The program consisted of very current, relevant core subjects that I still apply to this very day in my role as Senior Admissions Advisor at Herzing College Toronto.
For example, I am constantly utilizing my interviewing and counselling skills every day when interacting with students (online and on campus).
Our instructor was highly knowledgeable and had a very 'hands-on' approach to teaching. The instructor constantly used relevant life experiences, case studies, and ingrained in us the 'Duty of Care' motto.
We learned a well-rounded, holistic approach, which fully prepared us to become effective Community Service Workers in the field.
Q: What were your classmates like? What different backgrounds and age groups did they come from?
Aaron: We were a very diverse class. We had students from all walks of life, age groups, and ethnic backgrounds. This made my year even more enjoyable as a great deal of learning actually comes from your peers - the people you study with and see every day in class.
Learning is not always (and shouldn't be) directly 'from the book'. Looking back, I do miss all my old classmates and the journey we took together. I truly learned so much from each of them and still think of them fondly to this day.
Q: What was your favourite part of the CSW program?
Aaron: My favourite part of the CSW program was the fact that it was so hands-on. We didn't just read from textbooks—we were given real-life case studies, theories to learn, and practical techniques to apply during training.
Our instructor also encouraged us to use Gmail Hang Outs as part of our online student support group. This helped us bond, share ideas, and learn from each other.
The fact that the entire program was done in just 12 months was also a huge plus. We did not waste time studying 'fluff' subjects that we didn't really need.
Q: Where did you do your CSW internship? Can you describe what it was like?
Aaron: My internship was actually done on campus. I was assisting the college with administrative duties, responding to student inquiries, covering for the reception, and liaising with the other departments.
I really learned a lot, as I was interacting with students face-to-face on a daily basis. I was also a teaching assistant to my instructor, helping other CSW students as needed.
In addition, since my program was Mondays-to-Thursdays only, I would help out serving hot lunches to the homeless on Fridays at the Good Shepherd. My time there really made me realize how much we take for granted in life. It was a constant reminder to be more compassionate to everyone around me.
Q: Where was your first job after graduating from Community Services Worker training?
Aaron: My first job after graduation was working part-time in the Career Development department at Herzing College Toronto. I also assisted in Herzing's Admissions department, two days a week.
I was counselling and guiding prospective students, and helping upcoming graduates prepare for their transition into the work force.
Q: How did you end up getting hired full-time as an Admissions Advisor at Herzing?
Aaron: The opportunity grew naturally out of the internship experience, and my part-time work for the college after graduation.
One day, the Director of Admissions asked me if I would be interested in working in Admissions full time, and I said YES! The rest, as they say, is history.
Q: Any words of advice for future CSW students? How does someone know they're a good fit for this program?
Aaron: This program/career is not for everybody. You must have a great deal of patience, good listening skills, and a whole lot of compassion.
Ultimately, if you possess the desire to help others, and want to make a difference in peoples' lives, then this is a good career path for you.
A big thank-you to Aaron for taking the time to share his story. Herzing is so lucky to have you as a Senior Admissions Advisor. Here's to 10 more years of counselling and supporting our students!
Have Questions About CSW Training at Herzing?
Herzing College Toronto offers a 12-month Community Services Worker program. Training includes a guaranteed 8-week internship, as is available on-campus AND online.
Several important certificates are included in the program, such as Microsoft 100, First Aid, and CPR.
If you're interested in applying, or want to learn more about admissions, tuition, or class schedules, please click below to request free information.
An Admissions Advisor (like Aaron Lau) will contact you with program details and next steps. We'll help you decide if CSW training is right for you, and exactly how to get started.