The hospitality and tourism industries in Canada are in serious need of new talent. Now is an excellent time to launch a career in these fields.
Interested in managing a hotel, restaurant, or event planning company? Want to run a resort, spa, or work for a tourism company? All of these careers fall within the hospitality industry.
This field is all about delivering an unforgettable, totally personalized customer experience. It takes a combination of business strategy, great people skills, and teamwork to really excel in a hospitality management role.
What else does it take to get your career off the ground?
In this post, we cover all the steps, training, certifications, and key skills needed to be competitive in the hospitality and tourism industry.
Read on to explore the field and learn how to get started.
What are Your Hospitality Training Options?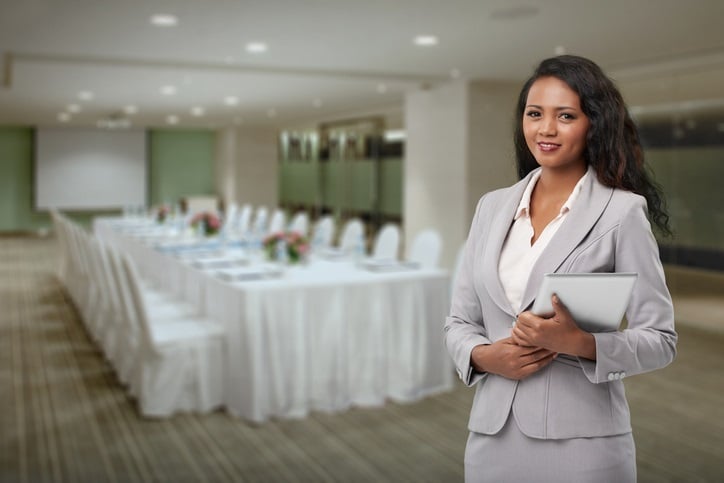 There are quite a few options available for hospitality and tourism training in Canada. There are four-year university programs, two-year diplomas, and certificates. You'll also find career colleges offering hospitality programs as short as one year.
The option you choose will depend on your career goals and learning needs. Are you ready to invest in a university degree? Are you looking for a faster, less expensive training path?
University degrees in hospitality can lead you more quickly to management roles. But in this industry, it's often real work experience that proves your skills and leadership potential.
If you choose a shorter hospitality management program, you'll be starting in an entry-level position and working your way up to management. But you'll be in the workforce more quickly, building your skills and gaining experience.
Consider your budget, schedule, and learning needs. How quickly do you want to enter the field and start work?
Take some time to explore a few different training options. Click below to check out the 12-month Hospitality & Event Management diploma offered at Herzing to see what a shorter online program looks like.
Get a Competitive Edge with Hospitality Certifications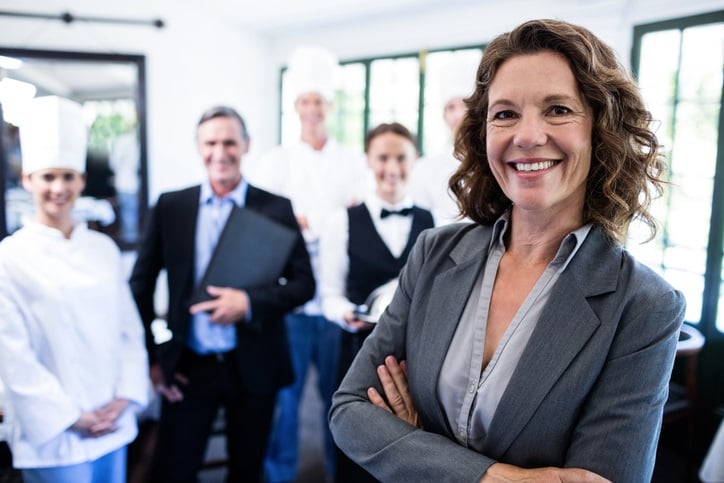 When comparing job candidates, employers will look at your hospitality degree or diploma—but many will also check to see if you've completed any industry certifications.
Why? Because university and college hospitality programs vary by school. They are not always consistent in the skills and knowledge they teach. Industry certifications, on the other hand, are standardized.
For example, let's say you finish your hospitality management program and are trying to get hired as a hotel front desk agent.
The hotel may prefer to hire someone who has a nationally recognized Front Desk Agent certificate. That's because this certificate is accepted all across Canada, and proves you understand the procedures and skills related to the position.
It makes it easier for the employer to trust your abilities. Having respected certifications on your resume can give you a competitive edge in the hospitality job market.
Which certificates should you get? It all depends on which area of the industry you want to pursue: hotel management, restaurant management, event planning, tourism and attraction management, etc.
But when you're just starting out, it's smart to earn a few different entry-level certifications in several areas. This will open up more job opportunities and experiences for you after your graduate from your hospitality program.
Make Sure Your Hospitality Management Program is Approved for Certification
When choosing your training program, be sure to ask whether graduates are eligible to earn industry certifications after completing the courses.
At Herzing, for example, our hospitality management graduates are eligible to pursue seven different tourism certificates through Emerit—a world leader in hospitality education.
Graduates are qualified to become Tourism Certified Professionals (TCPs) in several key areas:
Food and Beverage Manager

Workplace Essentials

Food and Beverage Server

Front Desk Agent

Sales Manager

Event Coordinator

Event Manager
The TCP designation is recognized across Canada. Many hotels, restaurants, casinos, spas, and other hospitality employers prefer to hire candidates with these certifications.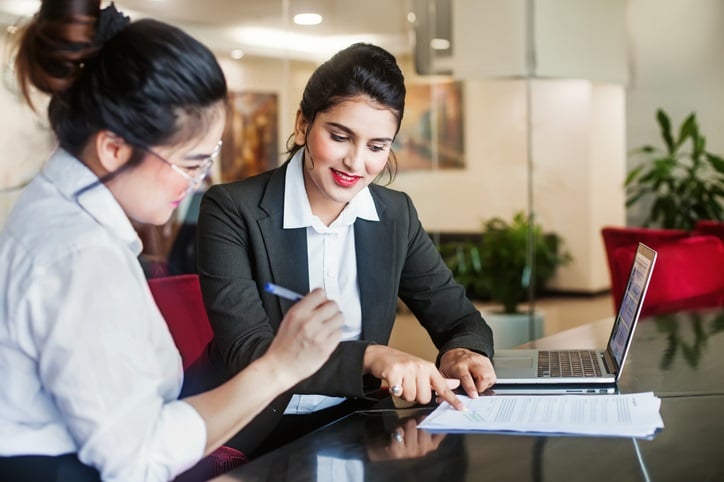 Hospitality and tourism career options
Hospitality is a vast field! You could manage a hotel, run a bar or restaurant, work at a tourism company, on a cruise ship, or at a casino.
There are also job opportunities in special event management, and careers at resorts, spas, and catering companies. You could even start your own business. Typical job titles include:
Restaurant Manager

Bar Manager

Event Manager

Banquet and Catering Manager

Front Desk Supervisor

Sales/Marketing Coordinator

Guest Services Manager
Canada's restaurant and hospitality business is experiencing a post-pandemic boom, and there aren't enough skilled professionals to fill vacant positions. The Canadian hospitality industry is facing a labour shortage crisis in restaurants, hotels, and resorts.
You'll still have some tough competition for the best roles and management positions. But with the right training and certifications, it's easy to break into the field and start climbing the ladder.
There's no doubt about it...this is an excellent time to begin a career in hospitality and tourism.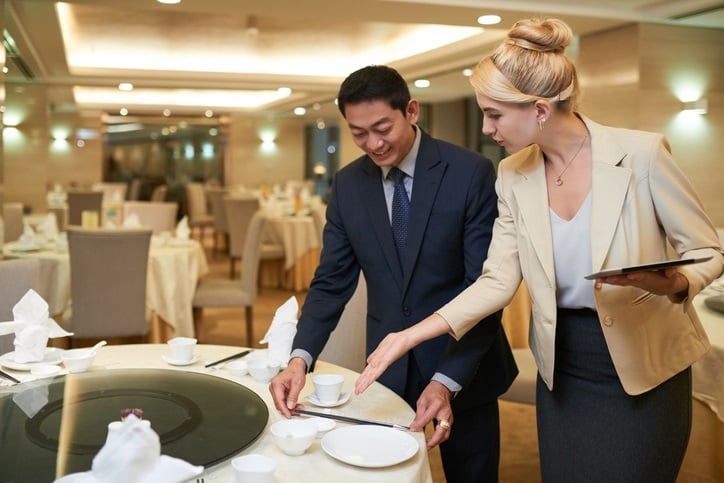 Do you have the right Attitude for a hospitality career?
Some people are born to work in hospitality. Are you one of them?
What natural talents do you need to be successful in this industry? And what technical skills and theory can you expect to learn in a quality training program?
These are important questions to consider before you take the next step.
In terms of personality and natural traits, some of the most important qualities for tourism and hospitality management professionals are:
Social skills

Communication (spoken and written)

Customer service

Teamwork

Problem-solving

Diplomacy

Leadership

Grace under pressure

Multitasking

Ability to delegate tasks, supervise others

Attention to detail, analysis

Positive, upbeat attitude

Adaptability and flexibility

Respect for other cultures, cultural awareness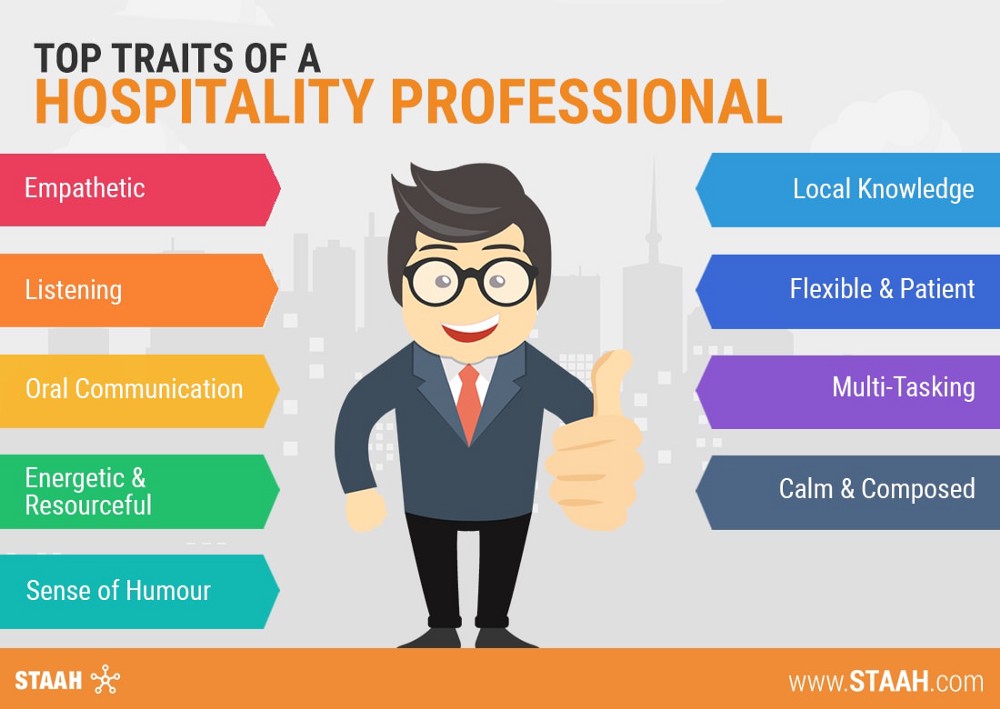 Image courtesy of Medium
Technical Knowledge You Will Need to Get Hired
Let's say you possess all (or most) of the characteristics we listed above. What about the technology skills and industry knowledge you'll need to perform well at work? These are the competencies you can expect to learn in hospitality management courses.
A quality program will help you build the skills employers want most in new hires. These include industry essentials, such as:
Restaurant and hotel software programs, used for bookings, inventory, accounting, etc.

Business accounting

Safety and sanitation regulations for bars, hotels, and restaurants

How to run daily operations at a hotel and restaurant

Sales and marketing strategy for hospitality businesses

Managing a food and beverage service

How to plan and coordinate special events (banquets, ceremonies, weddings, etc.)

How to hire and manage hospitality staff

How to deliver a superior customer experience
With this knowledge, you can land an entry-level position at any kind of hospitality business. From there, you can pursue additional certifications in the specialization that interests you most—and begin progressing in your career.
The next step: Starting your hospitality and tourism career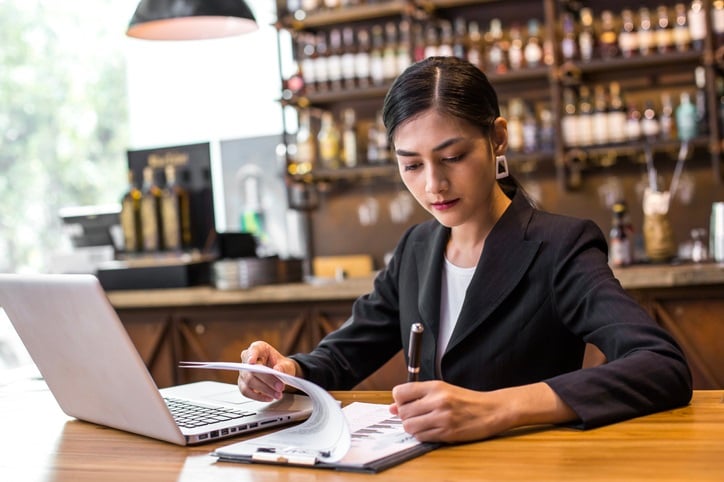 If you're ready to get your hospitality and tourism career started, the next is step is to find a quality training program.
This means researching and comparing hospitality management colleges to find the school that best fits your needs.
Whether that's a university or a career college, we strongly recommend meeting with an admissions advisor.
Advisors are experts in matching people with programs and helping you navigate the application process. They can help you find the right financial aid to pay for your studies. They can walk you through the program and class schedule, and answer questions about hospitality and tourism careers.
Most importantly, your meeting with admissions will help you know which school feels right. Your experience during this process can play a major part in which program you choose. So you don't want to skip it!
Chat live with an advisor right now. Or click below to explore the program in more detail.