In response to the rapidly changing COVID-19 situation, Herzing College has transitioned all of our diploma programs to online learning. Our goal is to ensure that students get the same quality instruction and step-by-step support that they receive in the classroom, while studying safely from home.
Herzing has been a leader in online learning for several years already, with over 3,000 students currently taking classes online. We work with dedicated online learning experts and progressive software providers to create the best possible virtual learning experience for our students.
Using our innovative Flex-Ed (flexible education) learning model, thousands of students have already successfully completed their training online.
Do you want to start training, but feel anxious about doing an entire diploma program online? Are you currently taking a Herzing program on campus, and it's been moved online. What can you expect?
You probably have questions about how the Flex-Ed online learning format works, and how you're going to complete your program from home. Don't worry - we've got you covered.
Here is everything you need to know about enrolling and earning your diploma online.
1. How Does The Flex-Ed Online Learning System Work?
Flex-Ed means more flexible options than ever to complete your education, including online learning.
Herzing's online learning system is designed to simulate a real classroom experience. Students being transitioned from on-campus classes to online classes will login to class each day at specified times to view live lectures.
Using our online learning forums you will participate in discussion groups with classmates, ask questions, and share feedback.
Just like in class, instructors will provide a variety of learning materials such as PowerPoint presentations, instructional videos and resources related to each study topic.
You'll do quizzes to make sure you're on track, and submit assignments online for grading and feedback. Your dedicated instructor is there to support you every step of the way via online chat, email, or phone.
The only real difference? You can attend class in your pajamas and won't have to commute to campus. For most people, this is a major bonus!
2. Is the online Learning system difficult to use?
Moodle, the online learning provider we use, is one of the most user-friendly online learning systems out there. All you need to get started is a computer and an internet connection. The system guides you through every step, lecture, lesson, and assignment.
You'll get a tour of the online platform before your program starts, just to make sure you're completely comfortable with every feature. Plus, our students have access to 24/7 technical support. Moodle is simple, straightforward, and fun to use.
Check out the video for a quick overview.
3. How many students are already enrolled in Herzing online programs?
A lot! We currently have over 3,000 students enrolled in online programs. Our online learning system has been tested, proven, and fully operational for several years.
Herzing College has a team fully dedicated to online learning advancements and support.
4. My program just moved online because of COVID-19. What can I expect?
We're ready for you. You will switch to an online version of your program right away. Most of our students have already made a smooth transition. You will attend classes virtually, following your current schedule. More detailed information has been sent to you via email by your campus.
If your class started at 8am on campus, you will be expected to login at 8am online. Your classmates will all login together, your instructor will deliver a live lecture, and you will complete assignments afterward as usual.
If you have questions, your instructor will be available to help you, exactly the same as on campus.
5. Can I still get Admissions support even if I'm Enrolling online?
Yes. In fact, we often conduct virtual advising appointments, and do admissions counselling by phone. This is nothing new at Herzing, since many of our online students live far from a campus.
We also have educational funding specialists ready to assist students online. We will walk you through your funding options, and how to apply for funding, together online.
For many students, virtual advising is easier than coming all the way to campus. You can schedule your advising appointment outside of regular campus hours, and speak with Admissions from the comfort of your home.
Our goal has always been to make this process as simple and easy as possible. Nothing has changed.
6. Do Online Students Still Get Internships?
Many of our programs include an internship component for real-work experience, and that applies to students taking online programs, too.
Because COVID-19 measures may call for prolonged periods of social distancing, work placements may be temporarily disrupted. Our Career Development team is committed to working with students on an individual basis to find solutions.
7. Who is in charge of online learning at Herzing College?
Karen Keppler is our online learning expert. She is the Director of Integrated Learning at Herzing College, and has been working on developing online programs at Herzing for the past 4 years.
Karen has an MBA from the University of Manitoba. She was an instructor at the University of Manitoba and the University of Winnipeg for 15 years.
Karen understands the needs of post-secondary students, particularly those who are balancing studies with work, children, and other responsibilities.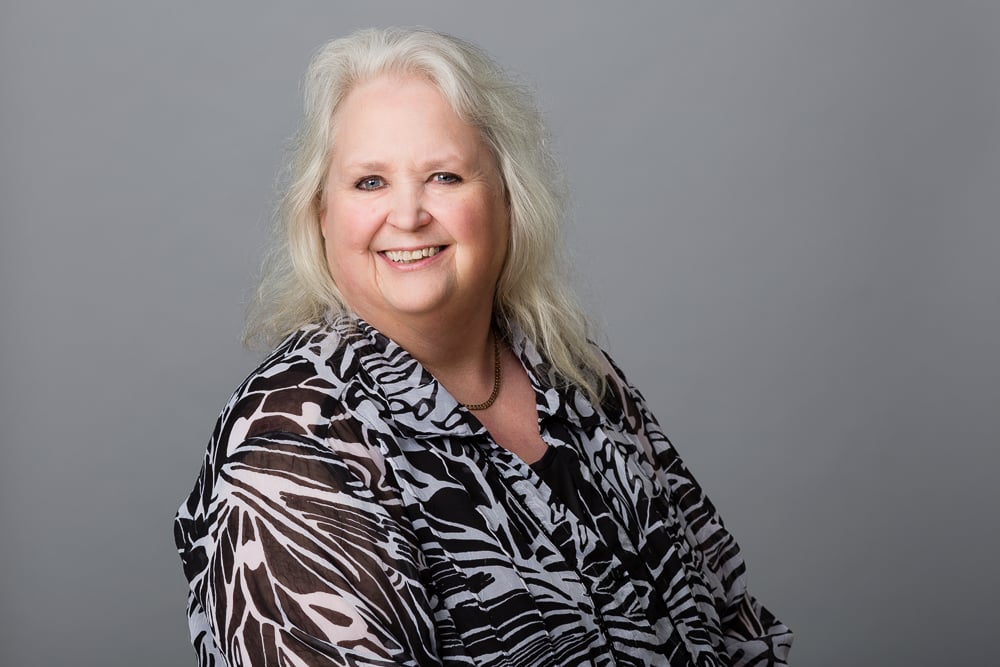 Karen Keppler has been managing online education at Herzing College since 2015
You won't meet anyone more passionate about helping busy students access affordable, flexible training options. Karen is dedicated to making our online programs as engaging, relevant, and easy-to-use as possible.
She is a big part of the reason Flex-Ed is so successful, and why we currently have thousands of students happily studying online.
8. Can I Enroll even though campuses are closed?
Yes, Herzing College is fully operational online. Students who were attending class on campus have now switched to online learning. If you want to enroll as a new student, and your program begins before your campus location re-opens, you will start your course online and transition back to campus delivery once it is safe to do so.
There's no need to delay your training. You can book your virtual advising appointment and financial aid assessment right now, online!
9. How Do I get Started with Online enrollment?
It's easy. Choose the program you're interested in and contact Admissions to book your virtual advising appointment.
You can chat live with an Advisor right now. We're here to help!