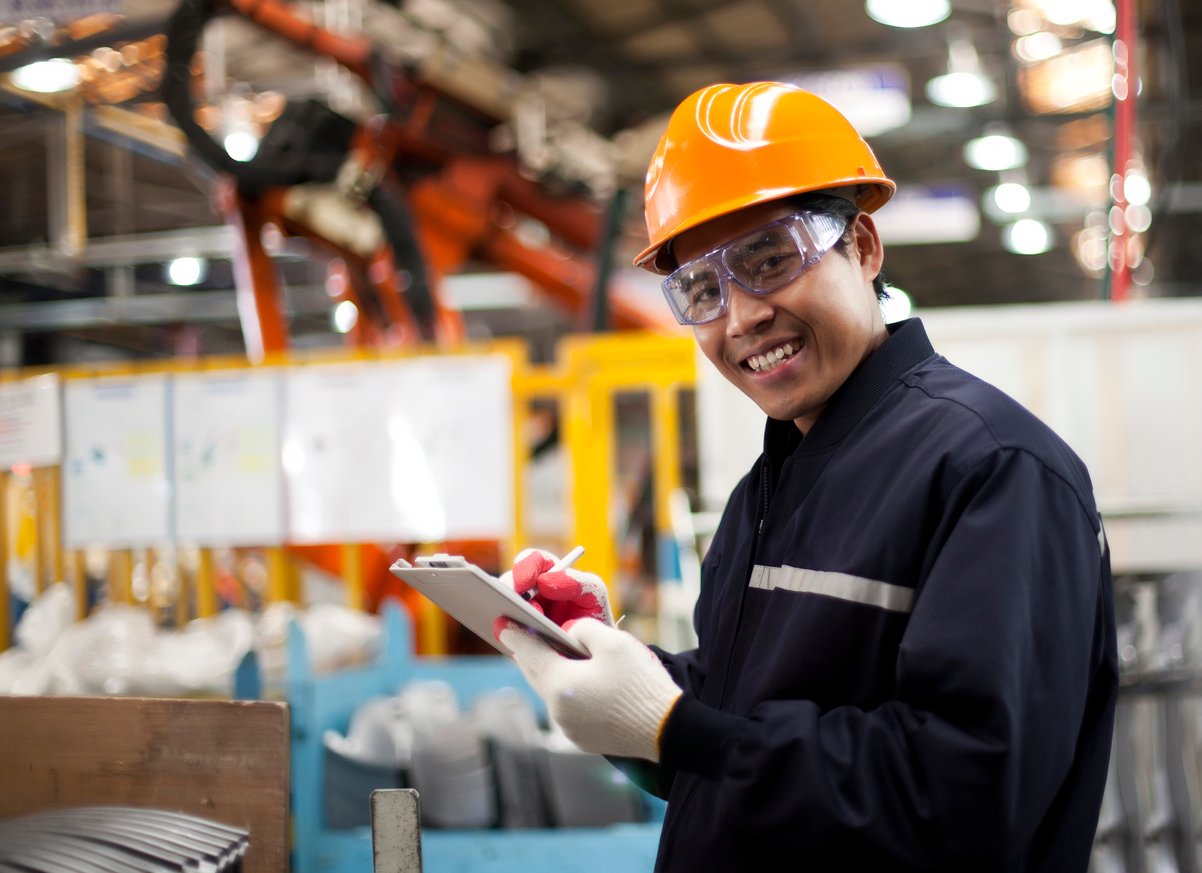 Occupational health and emergency management go hand-in-hand. These two career paths naturally overlap, because both are concerned with the safety and well-being of people in the workplace.
Both occupations focus on minimizing hazards, analyzing workplace safety procedures, and developing emergency response plans.
Occupational health and safety professionals need training in emergency management to develop response plans for things like fires, explosions, and environmental hazards at work.
By the same token, emergency managers benefit from training in occupational health, because it helps them incorporate workplace safety practices into their disaster response and recovery plans.
If you're pursuing a career in occupational health, completing additional training in emergency management will give you a competitive edge on the job market.
That's why Herzing is offering a tuition-free Emergency and Disaster Management Certificate to any student who completes our Occupational Health and Safety Program.
Once you've earned your diploma, you can take the Emergency Management training without paying a single extra dime in tuition. That's a $2,295 CAD savings! Here's what you need to know.
What is
Occupational Health
and
Safety
?
The field of occupational health is focused on preventing accidents, injuries, and deaths in the workplace.
Every year in Canada, hundreds of people die on-the-job. In many cases, these are totally preventable accidents. We're seeing growing demand for skilled health and safety professionals who can lower these numbers by enforcing better, safer workplace policies.
Health and Safety Officer is a typical, entry-level job in this field. The main responsibilities for this position include:
☑️ Enforcing government workplace safety legislation (making sure workers and managers are following safety laws)
☑️ Doing workplace safety inspections
☑️ Identifying areas for improvement
☑️ Delivering workplace safety training
☑️ Investigating accidents
☑️ Handling worker compensation claims
☑️ Creating emergency response plans
There are career opportunities in every sector of our economy, including government, private business, healthcare, service/trades, manufacturing, and construction.
This is an extremely important role, where you can truly help people, prevent tragedies, and make life at work better for everyone.
Learn more about the role here: Do Occupational Health & Safety Officers Really Save Lives?
What Does Occupational
Health & Safety
Training Involve?
Herzing offers a 12-month Occupational Health and Safety program that provides hands-on training in accident prevention, legislation, risk assessment, disability management, and emergency response.
The program is delivered online and includes an 8-week internship for direct experience on a real health and safety team. Many of our graduates get hired straight out of their internship.
Key facts on Herzing's Occupational Health and Safety training:
☑️ Approved by the Board of Canadian Registered Safety Professionals (BCRSP)
☑️ Delivered completely online through Herzing College Winnipeg (study from anywhere in Canada)
☑️ Graduates are immediately eligible to become Certified Registered Safety Technicians (CRST)
☑️ Entry level job options include Health & Safety Officer and Health & Safety Coordinator
Please note: Only graduates of BCRSP-approved Health & Safety programs are eligible to become Certified Registered Safety Technicians. This certification is recognized and respected across Canada, and opens up more job opportunities and better pay.
After gaining 4 years of related work experience, Herzing graduates can apply for the more advanced credential: Certified Registered Safety Professional (CRSP), which is required for many management roles.
Click below to the explore the diploma program in more detail.
How to Advanc
e
your
Career with an
Emergency Management Certificate
Emergency management is a key part of the occupational health and safety profession. A quality Health and Safety program includes an introductory course on emergency management—but does not go deeper into advanced strategy and procedures.
Many of our Health and Safety graduates choose to build on their skills with a certificate in Emergency and Disaster Management. This course is only for people with a post-secondary diploma or degree, or a substantial amount of work-related experience.
The Emergency Management certificate will extend your knowledge and skills in 6 key areas:
☑️ Hazard Identification and Risk Management
☑️ Prevention and Mitigation Strategies
☑️ Preparedness and Response
☑️ Incident Management Systems
☑️ Impact to the Community and Environment
☑️ Recovery and Continuity
The certificate is taught by Mahmoud Shoblaq, a certified Public Health Inspector with years of experience in occupational health and safety, and emergency management.
Check out this interview to learn more: Meet Mahmoud: Emergency Management Instructor at Kompass
Get Your Emergency Mana
gement Certificate Tuition-Free!
Are you familiar with the Herzing Open Education Program (HOEP)? Any student who graduates from a Herzing diploma program can take additional courses, certificates, or a whole second diploma, without paying any extra tuition!
It's simple: Once you complete your first program, you automatically earn tuition "credits" you can apply to a whole other program or course.
It's an excellent way to keep costs low, while you build additional skills and qualify for career advancement opportunities.
Many of our graduates use HOEP to add a professional certificate onto their diploma program. For Occupational Health and Safety grads, the Emergency and Disaster Management certificate is the obvious choice.
Key facts about the Emergency Management Certificate:
☑️ Delivered totally online
☑️ 3-6 month course (go at your own pace)
☑️ Taught by an expert instructor with proven industry experience
☑️ Builds practical skills in risk assessment, emergency response, and emergency recovery
☑️ Instructor support and feedback throughout the course
☑️ Classes start weekly
With both your diploma and certificate, you're a much stronger candidate for occupational health jobs and emergency management positions. It's 2 credentials for the price of one. And a full $2,295 savings in tuition!
What
's
Your Next Step?
If you're interested in a career in occupational health and safety, it's easy to get started. Your next step is to speak with an Admissions Advisor, who can guide you through application procedures, tuition, financial aid, and more.
An Advisor can also provide helpful information on class schedules, study topics, career options, and internships. We make the enrollment process quick and easy.
Learn more about HOEP, and how to add the Emergency Management certificate to your Health and Safety diploma, completely tuition-free.
Get started by browsing the Occupational Health and Safety program. Click to learn more about training, chat live with an Advisor, or request free information by email. We're here to help!
*Ask your Advisor about the $2000 scholarship currently available for the Occupational Health and Safety program.