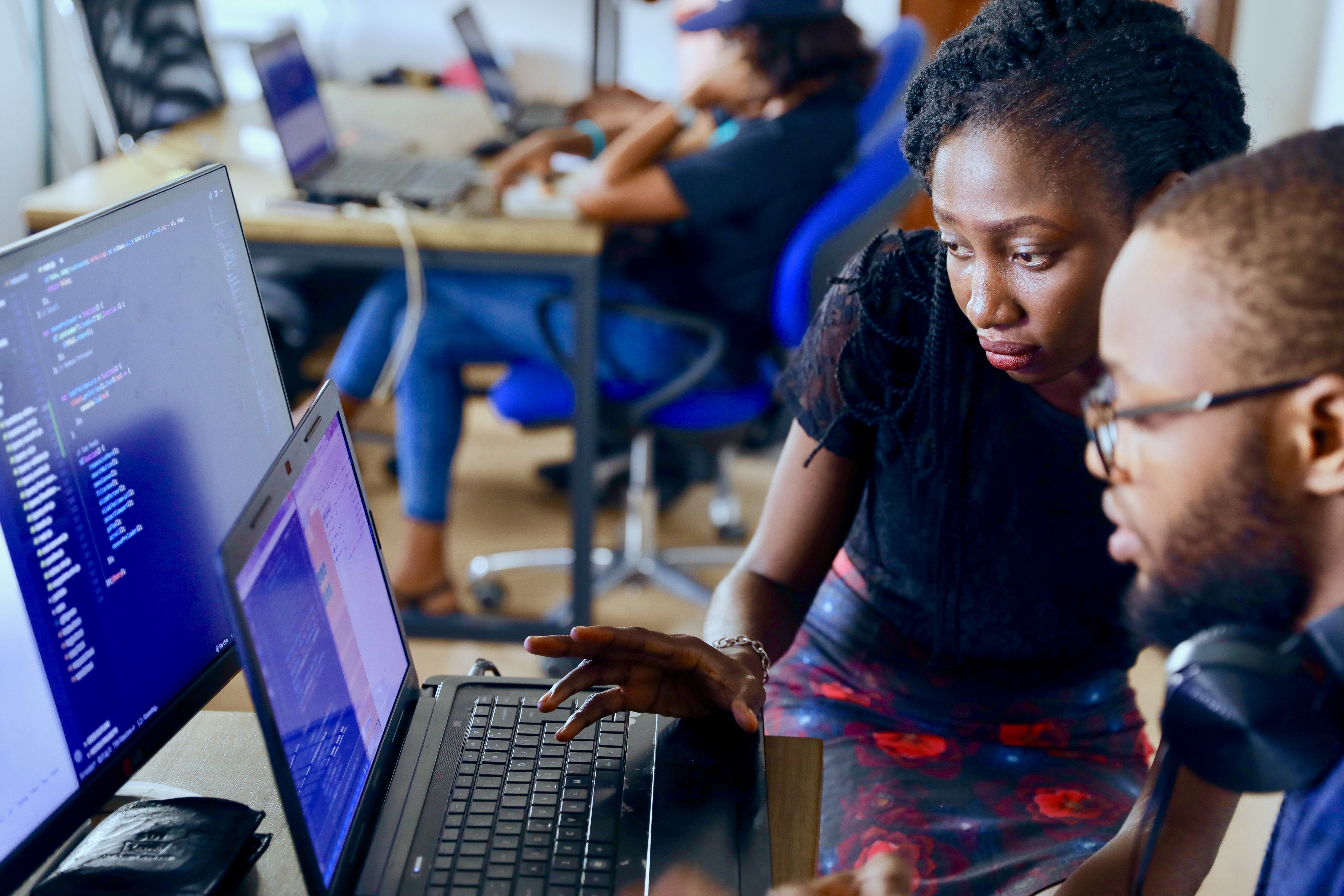 This is an excellent time to become a programmer analyst in Quebec. The Government of Canada Job Bank gives this occupation a 3-star rating for growth and demand—its highest possible rating.
This forecast is for the 2018-2020 period, and is expected to hold steady for the next 10 years. In fact, the government is expecting a labour shortage in this field, as employers struggle to find qualified candidates to fill vacant positions.
Want to ride the wave, and take advantage of growing career opportunities in this field? Your first step is to find a reliable programmer analyst college.
There are plenty of options to choose from in Montreal. As you research and compare schools, these are 5 key traits to look for (and ask about!)
1. Does the training teach programming skills that will get you hired?
This is probably the most important question to investigate. If you're going to invest in programmer analyst training, you need to verify that the skills taught in class will actually get you hired.
What are today's most sought-after skills for programmers? You need a good knowledge of web technologies, programming languages, database structures, the ability to analyze business needs, and work well with a team.
Specific technical job requirements often include:
Proficiency in C# and the Microsoft .Net environment

Knowledge of SQL databases (SQL Server)

PHP, VB, HTML5, CSS, JavaScript, jQuery

Mobile development

Ability to code, maintain, test and debug programs

Ability to make recommendations for system improvements

Write technical documentation related to the status and operation of programs

Train/educate less experienced users
Your programmer analyst courses should also include preparation for industry-standard exams, such as the Microsoft MCSD/MCAD 70-305 Series. These tests are required to earn important certifications, such as:
Microsoft Certified Professional (MCP)

Microsoft Certified Solution Developer (MCSD)

Microsoft Certified Application Developer (MCAD)

Microsoft Certified Database Administrator (MCDBA)
A quality programmer analyst college provides a strong foundation in these technical areas—which will get you hired after graduation, and help you earn valuable certifications to advance your career.
2. How long/flexible is the program?
Program length is a key factor for many students. How much time do you have to spend on training? In Montreal, for example, programmer analyst colleges offer diplomas ranging from 1-2 years.
Some offer only day classes, while others have more flexible evening and weekend schedules.
You may not find a detailed description of the class schedule on the school website, so it's important to check with Admissions, to see what kind of flexibility is available.
3. Is there a guaranteed internship?
If you have little or no experience in programming, an internship is crucial for breaking into the industry. A quality program should come with a guaranteed work placement, where you can apply your new skills, gain confidence—and possibly even get hired after graduating.
At Herzing, our Programmer Analyst Diploma comes with a 14-week internship (which is included in the 15-month program).
Be sure to ask where internships are held. Which local businesses have agreed to take interns from the college? Where can you expect to complete your placement, and what additional skills will you learn on-the-job?
Ask Admissions for detailed information on this portion of the training program.
4. What is the graduate employment rate?
This is another key sign of quality to look for when selecting a trustworthy programmer analyst college. The "graduate employment rate" refers to the percentage of programming grads who found work since completing the training.
It's a clear indication of how well students are prepared for the industry. And whether local employers trust the college enough to hire its graduates. A high graduate employment rate also speaks to the expertise and skill of the instructor.
You may find this statistic on the college website—or you may have to ask Admissions for the official number. At Herzing, we're very proud to share that in 2018, a full 100% of available programmer analyst graduates were hired in a related field.
You can review our latest stats, and see examples of local employers, right here.
5. What is the overall reputation of the college?
Remember that you're not just investing in programmer analyst courses. You're investing in the college as a whole. So it's important to consider the school's overall reputation in the community.
How long has it been operating? Are there positive student reviews? Will employers respect the name printed on your diploma?
Take some time to look at reviews online, and research the history and reputation of the institution, before you enrol.
6. How helpful is the Admissions team?
Talking to Admissions is one of the best ways to research each college you're considering—and learn more about each programmer analyst program.
In fact, this step is essential, because Admissions has key information about things like how to apply, eligibility, class schedules, financial aid, and international student applications.
They will also confirm that you're a good fit for the training, and have the basic skills needed to succeed in the program (and find work after graduating).
Admissions Advisors are your guide to each school. Be sure to meet in person, if possible, so you can see the computer lab, campus, and general facilities. This is also your chance to get all your questions answered, and ensure you choose a school that really fits your needs and goals.
There are a lot of programmer analyst colleges out there. Courses won't vary too much between schools, so it really comes down to reputation, convenience, and the experience you have with the admissions team.
Interested in learning more about the Programmer Analyst Program offered at the Herzing College Montreal campus? We'd be happy to talk with you.
Click below to browse the training, request free information, or chat live with an Admissions Advisor right now. We're here to help!