Becoming a pharmacy assistant is the perfect choice for someone who wants an in-demand career in healthcare—without spending years earning a university degree.
Are you patient, a good communicator, eager to help others, and highly detail-focused? Are you interested in pharmacology, healthcare products, and the process of preparing prescription drugs?
This is the profile of a successful pharmacy assistant student.
In this post, we explain all the steps involved in becoming a pharmacy assistant in Ontario. We break down how to get your pharmacy assistant diploma, career options after college, and what to expect at work.
By the end of the post, you will know for sure if pharmacy assistant is the right career for you—and exactly how to get started. Be sure to bookmark this page, and come back to it, whenever you need answers.
What Exactly Does a Pharmacy Assistant Do?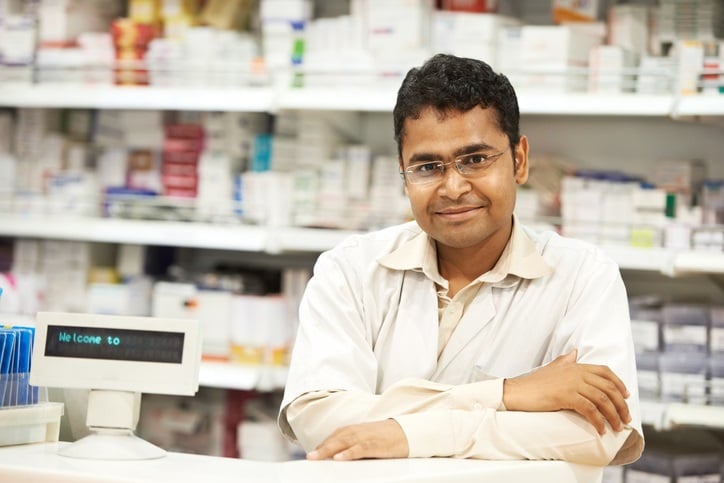 Pharmacy assistants play an important role in helping the pharmacy run smoothly. They assist with drug preparations, process prescriptions, update patient records, answer the phones, and deal with insurance and billing.
Pharmacy assistants do other tasks too. They're often responsible for:
checking inventory and ordering supplies

answering customers' questions about pharmacy products and prescriptions

packaging and labelling pharmacy products

preparing IVs and nutritional solutions

working the cash register

compounding drugs
This role involves both pharmacy technical knowledge, and a very good grasp of customer service. Pharmacy assistants are the "face" of the business. They deal directly with clients, and create a friendly, welcoming environment.
It takes excellent communication skills to do this job well (more on key skills later in the post).
Please note: It's important to know that Pharmacy Assistant is NOT the same as Pharmacy Technician. These are two different occupations in Ontario.
Wondering about the difference? Take a look this post for the main differences between pharmacy assistants and pharmacy technicians. We explain everything you need to know.
Is there Demand for Pharmacy Assistants in Ontario?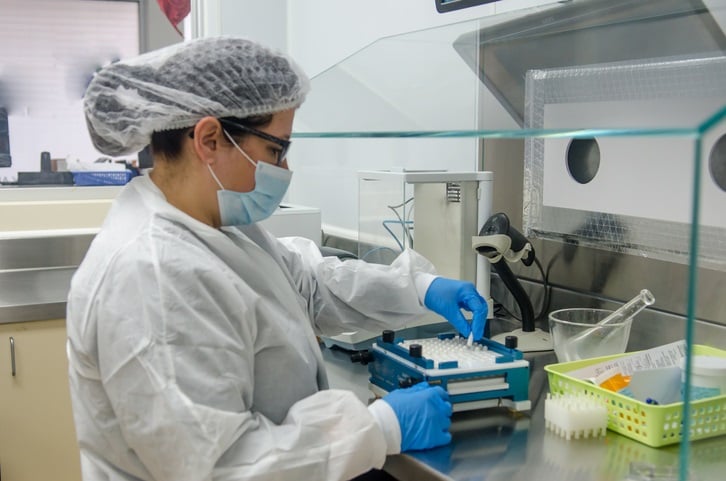 If your goal is to quickly land a job after pharmacy assistant training, you need to know about demand for this occupation where you live.
Is employment growing for pharmacy assistants in your city? Or will you face tough competition because there aren't enough jobs?
If you live in Ontario, the employment outlook is extremely positive for pharmacy assistants. The latest Government of Canada Job Bank report shows good growth for this field.
In fact, the Job Bank gives Pharmacy Assistant its highest rating for growth and demand—3 stars. This rating applies to all major cities, including Ottawa, Toronto, Hamilton, and Kingston.
Good Employment Outlook for Pharmacy Assistants in Ontario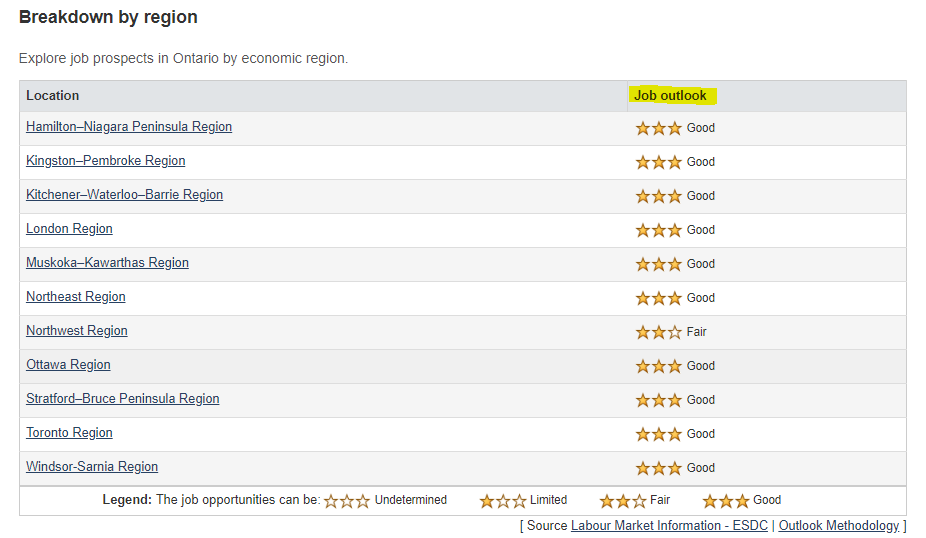 Source: Government of Canada Job Bank Career Outlook Report (2018-2020)
The Job Bank also has information on how much money pharmacy assistants make. Take a look at this Wage Report to see salary information for your city.
Check out this blog post on rising demand for pharmacy assistants in Ottawa to learn more.
Earning Your Pharmacy Assistant Diploma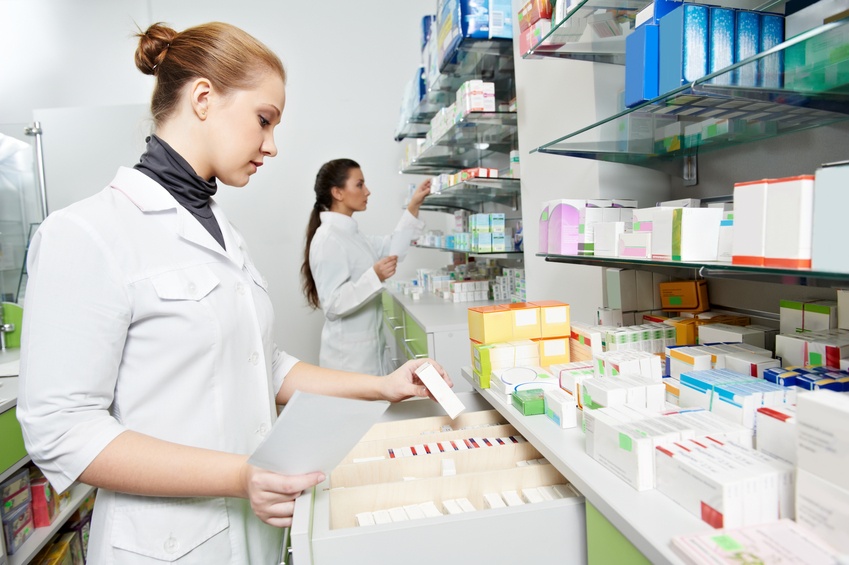 Your first step in becoming a pharmacy assistant is to earn a diploma from a respected healthcare college.
There are many colleges in Ontario offering Pharmacy Assistant diploma programs. Programs typically range from 6 months to 1 year in length.
Admission requirements for pharmacy assistant college usually include:
completion of Canadian high school grade 12 (or equivalent)

mature student status

pass an entrance test

complete an entrance interview

some colleges require a criminal background check

some colleges require a medical report including current immunizations
At Herzing College, the Pharmacy Assistant Diploma runs for 10 months, and includes a 4-week internship at an Ottawa community pharmacy. This is a full-time program with 15 courses.
What to Expect in Pharmacy Assistant Training: Courses & Key Skills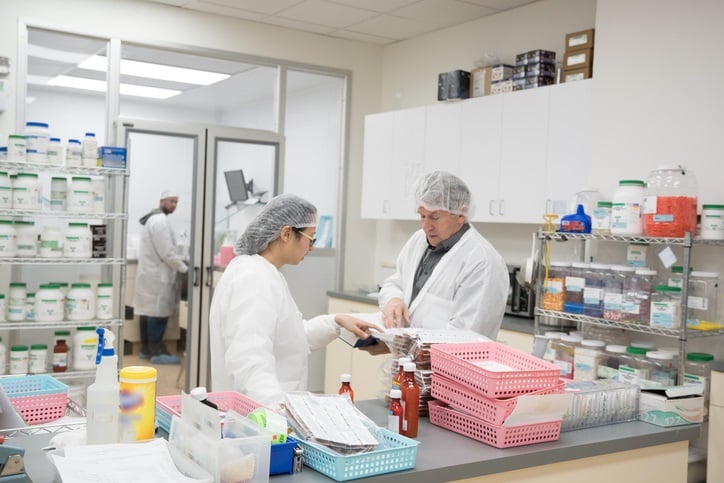 Pharmacy assistant training covers all the technical knowledge, theory, and hands-on skills you'll need to get hired right after college.
Because this program is short, you can expect a challenging, intensive learning experience. There's a lot to cover in just 10 months! Instructor, Robert Orser describes it like this:
"The Pharmacy Assistant program is fast-paced, making it an excellent preparation for the real world of work. Pharmacies are very busy places, and this training gets students ready to keep up...

We do a lot of labs, quizzes, and assignments in a short period of time—keeping students on their toes and ensuring everyone is learning and progressing well."
Topics you will study in pharmacy assistant courses include:
How to use industry-standard pharmacy software

How to avoid medication errors

Over-the-Counter (OTC) and herbal products

Drug compounding, calculating dosages, and blending ingredients for creams, ointments, powders, solutions, etc.

Pharmacy procedures and the role of the pharmacy assistant

Pharmacology, drug classifications, common diseases and treatments

Pharmaceutical mathematics

Medical terminology

Aseptic technique

Human anatomy and physiology

Communication skills

Client services

Laws and ethics related to the pharmacy practice
See this post for 4 key skills you'll learn in pharmacy assistant training, and use every day at work.
Most important skills for pharmacy assistants
How do you know you're a good fit for pharmacy assistant training and careers? Will you do well in class? What skills do you need to get hired?
Instructor, Robert Orser tells us the requirements are not really that complicated:
"It's simple. A good attitude goes a long way. A basic understanding of Pharmacy is important, but nothing is as important as the willingness to learn and the ability to listen.

I have owned a Pharmacy in Orleans, been an Assistant Director of Pharmacy at a Hospital in Ottawa, and taught Pharmacy Assistant students for many years. The ones who have impressed me most, are those who are flexible, have a positive attitude, work hard, and are willing to accept change."
Summary of key skills for pharmacy assistants
teamwork

listening

compassion

communication (spoken and written)

pharmacy software

pharmacy procedures

pharmacy product knowledge

customer service

reliable, ethical

attention to detail

accuracy
See this interview with Herzing's Pharmacy Assistant instructor, Robert Orser, to learn more about training, careers, and getting hired.
Pharmacy Assistant Careers: Where can you work?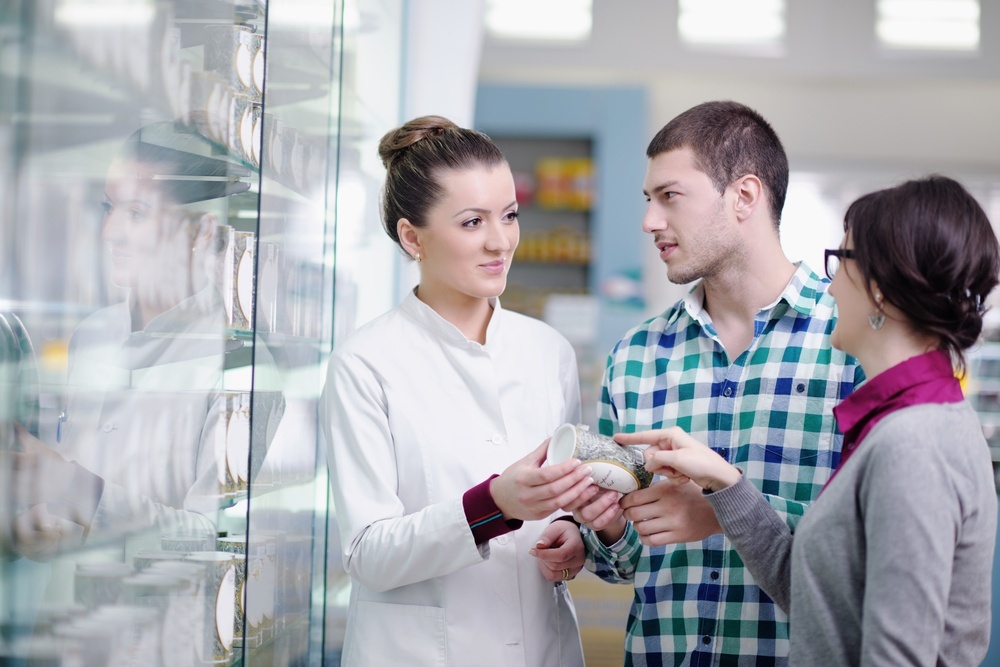 Pharmacy assistant have several different career options. Once you've completed your diploma, you will find job opportunities at:
Community pharmacies

Hospital pharmacies

Long-term care facilities

Health care companies and clinics

Specialized compounding pharmacies
The role of the pharmacy assistant changes a bit, depending on the health care setting you choose. For example, if you work in a community pharmacy, you will focus on preparing prescriptions, serving customers, and compounding creams and ointments.
At a hospital pharmacy, you will do those same tasks, plus sterile work—like preparing IV therapies for patients. And you may deal more with nurses and medical staff, rather than members of the public.
Your very first job will probably be at a community retail pharmacy, like Shoppers Drug Mart, Rexall, or Pharmasave.
Life as a pharmacy Assistant: Pros & Cons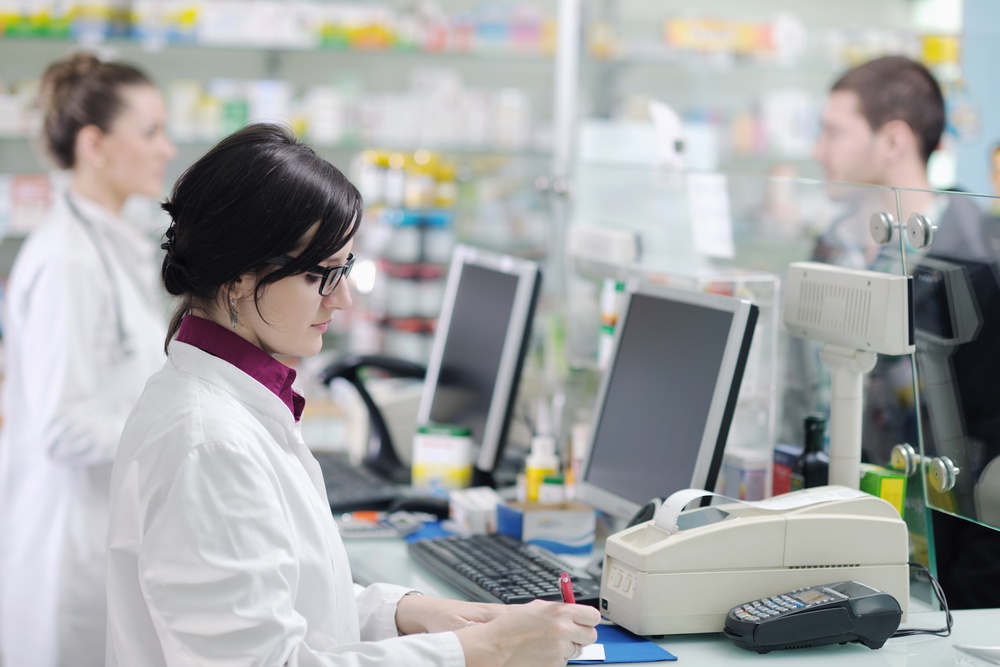 Working as a pharmacy assistant is often fast-paced and busy. When you're not assisting with medication preparation and processing prescriptions, you're answering phones and doing other clerical tasks.
You'll spend most of the day on your feet, helping customers find what they need, and answering questions about pharmacy products.
What are the most common pros and cons of this job?
Pro: helping to prepare and deliver prescriptions (this task is very important, and much appreciated by clients)
Pro: flexible work hours
Pro: variety of tasks
Con: being on your feet for long periods of time
Con: dealing with customers who may be anxious, unwell, or impatient
Con: keeping up with the fast pace of work
Are you up to the challenge? Answer these 5 key questions to see if becoming a pharmacy assistant is right for you.
Next Steps: Becoming a pharmacy assistant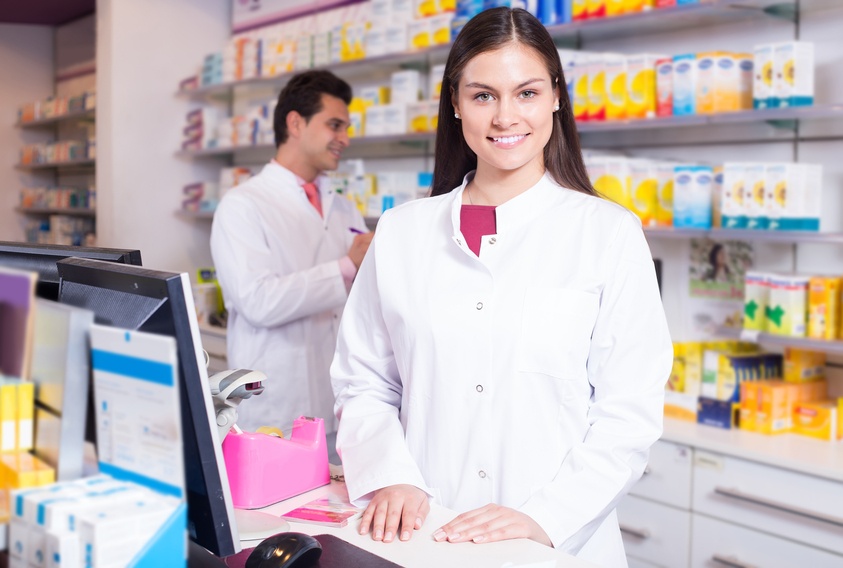 By now, you should have a much clearer idea of whether or not you want to become a pharmacy assistant. If the answer is yes, it's time for the next step. You need to select a college, and begin pharmacy assistant training.
We strongly recommend talking with an Admissions Advisor at any school you're considering. An Advisor is an expert in training programs and careers.
He/she will help you understand program details and application requirements. They will also help you with:
booking a campus tour

making sure you're a good fit for the training and career

completing an application

setting up your interview and admissions test

financial aid options that work best for you

your class schedule

answering any questions you have about the program
Once you have met with Admissions Advisors at each college, you will know which school fits your needs, and feels right.
You'll be ready to start your program, and begin a successful career as a pharmacy assistant.
Want to know more about Pharmacy Assistant training at Herzing College Ottawa? We'd love to hear from you.
Click below to request free information about the 10-month diploma program. An Admissions Advisor will get in touch to answer your questions, and help you with the next step. Get started right now!