Whether your dream is to work at a small local business, non-profit organization, government agency, or multi-national company—you'll find some level of business training is needed to break into a good role, and move forward in your career.
You don't necessarily need a university degree to work in business. But, if you want to be taken seriously by employers, you'll need to get a handle on certain technical skills and theoretical concepts.
For instance, knowing your way around accounting software, Word, Excel, and PowerPoint is a good start. And understanding how to put together a business report, handle reception duties, and help with sales and marketing are major assets.
Business is a very broad field. There's room for people from all backgrounds and stages of life. If you're ready for a fresh start, or looking for direction after high school, a business diploma is a very smart option.
And it's about so much more than computers and bookkeeping! Business training opens all kinds of doors, and can totally transform how you feel about your future, both personally and professionally.
Not convinced? Take a look at 8 very real ways a business diploma will change your life.
1. Quick training, real results
Many of our business students are looking for fast, quality training that won't break the bank—and leads to employment straight after graduation.
This is a top goal for a wide range of people: students fresh out of high school, new immigrants to Canada, parents heading back into the workforce, and people looking for a career change.
Speed, affordability, and real results are key! And a quality business diploma delivers all three. How? Because this kind of training focuses on skills employers are actively looking for in new recruits.
From technology to communications to business strategy to leadership—a good business diploma will combine the theory and hands-on training companies want most, to give students an edge on the job market.
Most importantly, you'll get a guaranteed internship at a local business or organization, to help smooth your transition into the workforce (top schools will always include a work placement in your training).
So whether you're completely new to the world of business, or looking to level-up in your career, a business diploma offers targeted training and reliable results—at a reasonable price.
2. Build your business network, get support
Networking has become extremely important for job-seekers. Some research shows at least 85% of open positions are filled through networking (word of mouth, professional contacts, referrals).
A recent US News report says 70% of all professionals land jobs through networking. Sound familiar?
Have you ever heard about a job opportunity through a friend or co-worker? And then applied for it before the job was even officially announced or posted online? Got hired because a friend put in a good word for you?
This is exactly how positions get filled. There's no doubt that you'll need strong business skills to build your career, but when it comes to competing for top jobs, it's often about who you know, not what you know.
So, how do you start meeting and connecting with business people? College. This is an excellent place to meet likeminded peers, experienced business leaders, and local employers.
It's quite possible that someone you meet during your business diploma could end up hiring you one day—or recommending you for an open position.
Plus, you'll feel supported during training. You'll find your tribe. Studying with people who share similar goals is inspiring, sparks life-long friendships, and will help you stay on track toward your business career goals.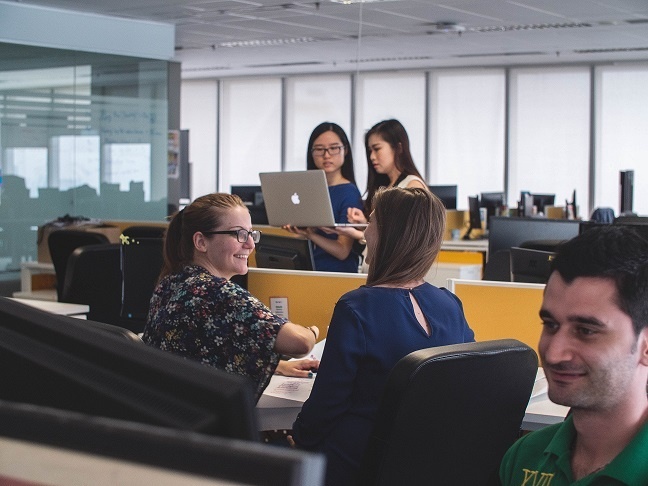 Business training is the perfect way to start building your professional network, and find a community of supportive peers
3. Explore multiple business roles, find your fit
Business diplomas cover many aspects of administration and office management. Not sure exactly where you want to specialize? You'll get plenty of opportunity to explore multiple roles and find your perfect fit.
Typical programs include courses in accounting, marketing, sales, office management, human resources, client services, and economics.
By the end of your training, you'll know exactly which area of business you want to pursue. This is truly life-changing for students, who discover hidden talents, and finally feel like they know where they're going in their career.
4. More up-to-date business skills
Feel a bit insecure about your office software skills? Not totally comfortable with spreadsheets, Word documents, and bookkeeping programs?
This is one of the biggest ways a business diploma will transform your professional life. You'll get a massive skills upgrade, and a much stronger resume.
Technology is just one part of the equation. Today's employers want a wide range of "soft skills", including communication, problem-solving, negotiation, and project management.
And in terms of technical abilities, some of the most-wanted business skills include accounting, Microsoft Office Suite, database management, and basic website/social media management.
A quality business diploma covers all the bases. It's the ideal way to set yourself apart, and compete for top jobs.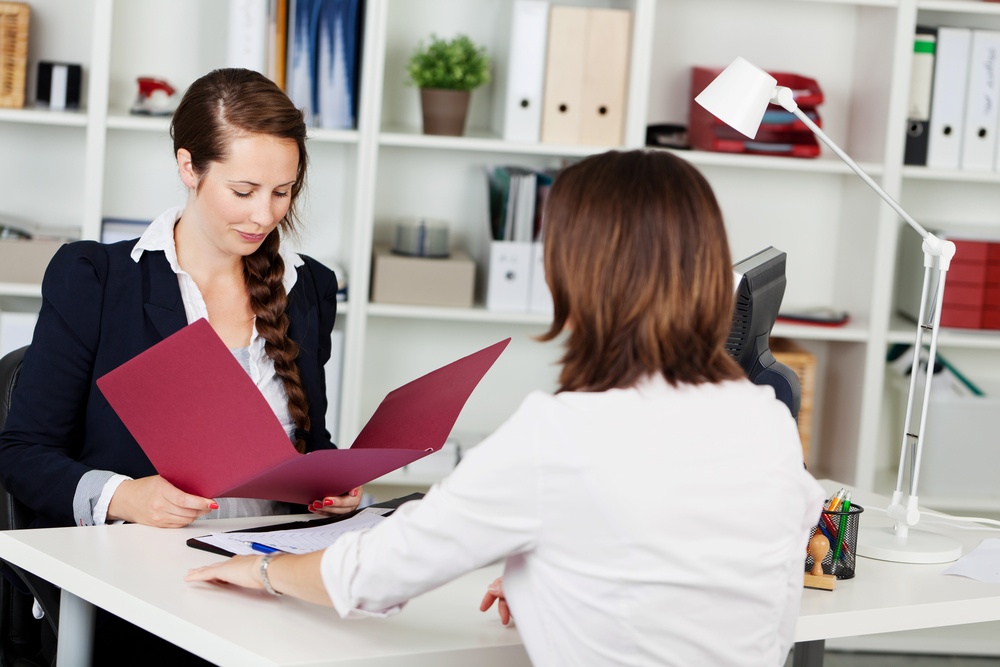 Learning the latest business skills will get you more interviews, and help you stand out during the hiring process
5. More (& better!) employment options
Speaking of top jobs...are you stuck in a position that no longer challenges you, or doesn't pay particularly well? Or, are you trying to land a job that involves more than just getting coffee and making photo copies?
A business diploma is your first step to more, and better, employment opportunities. Get the skills needed to supervise a team, run a department, or manage a small business. Learn accounting principles and software, and qualify to become an accounting/bookkeeping assistant.
Get the training needed to move into marketing, become an account manager, or transition into a human resources position. Because business administration training includes so many skill-areas, you'll have many more job options after you graduate.
And even more importantly, you'll have a solid foundation on which to build more technology and strategy skills, and continue advancing your career.
6. Renewed confidence, leadership skills
One of the most valuable ways a business diploma can transform your life is by dramatically improving the way you see yourself as a business professional.
You may start out with insecurities around computers, numbers, tests, or your ability to keep up with deadlines—but you'll graduate having conquered all of those fears.
The confidence boost that comes from successfully completing training is truly priceless, and something graduates should be very proud of. You'll find yourself ready to take on challenges, and even leadership opportunities, you never would have gone for before.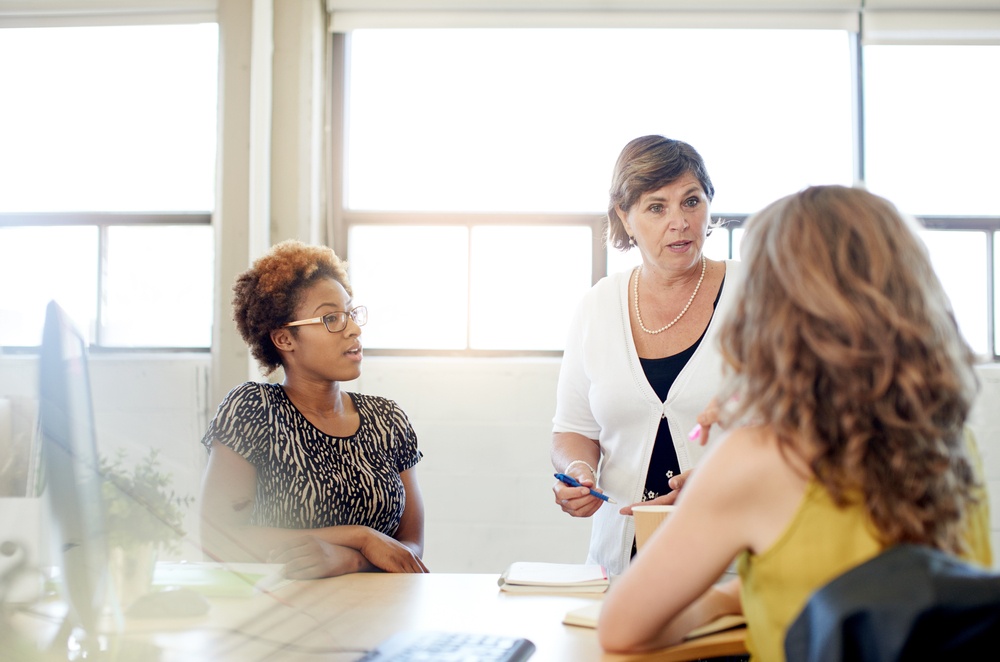 Business training brings confidence and leadership skills, which improve your chances of getting noticed and promoted at work
7. Move up into management roles
Dream of becoming a supervisor, team leader, or manager one day? But find you're missing the education and skillset needed to qualify for promotion?
Many people get stuck in entry-level roles because they don't have the technical abilities and training required for more advanced positions. If you're looking to take your business career to the next level, a business diploma is the way to go.
8. Start your own business
Have a business idea you'd love to make a reality? Want to start a company from your home office (or living room)? Business training will give you the confidence and knowledge you need to get it off the ground.
From figuring out a business plan and marketing strategy, to balancing your own books and taking care of taxes—these skills can make or break your success.
Many entrepreneurs are naturally creative and talented, but lack the business training needed to launch a start-up. If you're driven, ambitious, and ready to become your own boss, a business diploma can be the perfect kick-starter.
So...we've covered everything from technical skill-building, to support networks, to better job opportunities, to entrepreneurship.
Do any of these benefits resonate with you? Feel like you're ready to transform your life and open more professional doors?
We'd love to hear from you!
Click below to explore business training at our Toronto campus. We'll help you plan your next steps.