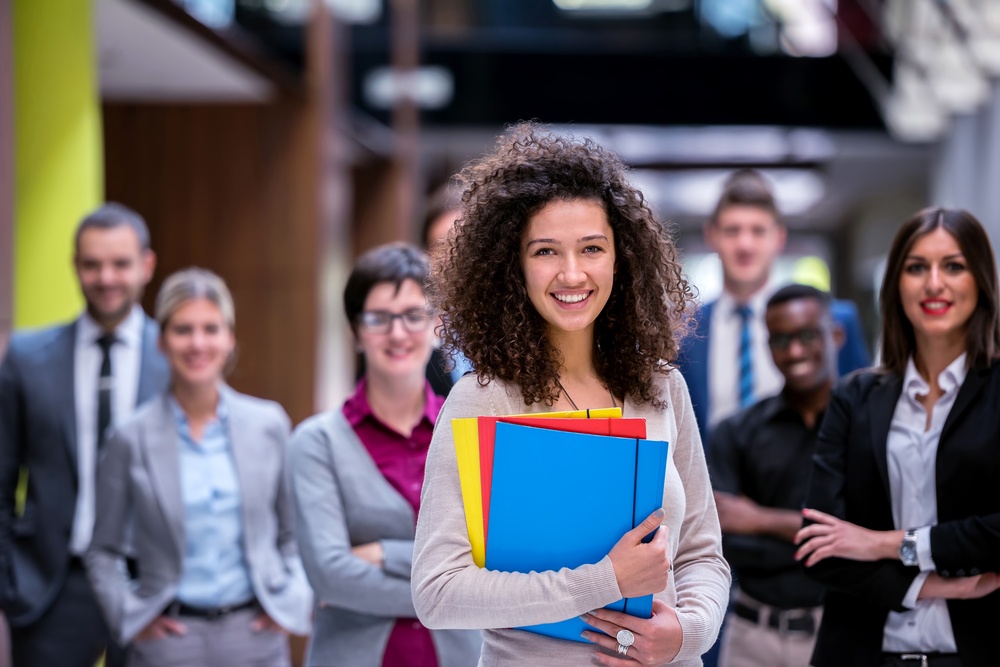 Who is the "ideal" applicant for accounting training?
What sort of characteristics stand out when we're interviewing candidates, and helping students figure out if this diploma is right for them?
If you're considering accounting training, but aren't totally sure you've got the right skillset, this post is for you.
We're breaking down 5 clear signs that you are, in fact, a perfect match for a career in bookkeeping and payroll.
So look no further. Read on, and get a much clearer idea of whether or not you're destined for a career in accounting.
(And if it turns out to be a yes, you'll find links at the end to learn more about your training options and connect with a qualified academic advisor.)
1. You're comfortable using & learning computer software
This is an easy one. Most prospective students know that modern accounting is done almost entirely with the help of computer software. We're all familiar with big names like QuickBooks, FreshBooks, and Simply Accounting.
You'll learn how to use one of these packages in accounting training—along with standard Microsoft Office programs, like Excel and Word.
You don't need to be a technological wizard going into the program, but you do need a willingness to learn and a degree of comfort with computers.
Hate the very thought of learning new software, or sitting working at a computer? This is probably not your ideal training program or career path!
2. You're analytical by nature
It goes without saying that if you're considering accounting training, you're comfortable with numbers. You probably flourished in math class, and felt completely at home with word problems, geometry, and algebra.
And that's great! Because obviously, you'll need those skills when faced with columns of accounting data, not to mention Excel formulas.
But thriving in this field is about much more than merely crunching numbers. It's about analyzing that information—taking a company's financial data and uncovering trends, noticing errors, making predictions, and preparing insightful reports.
It's also about problem-solving, answering clients' questions, conducting research, and keeping up with legislation that relates to bookkeeping, taxes, payroll, etc.
All of these tasks require analysis, and a level of thinking that goes beyond routine data entry.
Great at noticing fine details? Often find yourself looking deeper into how things work and why? Naturally curious and observant?
Sounds like you're analytical by nature...perhaps the most important skill for accounting professionals.
3. You're rigorous and responsible
Accounting clerks must be thorough and well-organized to do their jobs well. Imagine you forget to prepare payroll on time? Or don't submit your employer's tax return before the deadline?
What if you don't regularly update accounts payable and receivable, and certain transactions don't get entered into the system?
There's no doubt that being rigorous (accurate, thorough, and meticulous) is a key prerequisite for anyone considering accounting training.
These characteristics can't really be taught—so it's up to each student to ensure they're prepared for the responsibilities that come with the job.
This isn't a career where you can "make things up as you go along", or just improvise procedures. Accounting tasks are all about following steps, double-checking your work, and being as organized as possible. Sound like you? Ok, great. Keep on reading.
4. You can work under pressure to meet deadlines
We just highlighted responsibility and thoroughness as key skills for accounting clerks, right? The catch is, your flair for detail, organization, and accuracy can't come at the cost of speed and efficiency.
In other words, you can't take forever to complete each task. Accounting professionals are often up against deadlines and time-crunches.
Whether you're pushing to finish month-end closings, get payroll out on time, or get invoices sent out to clients—there will be periods when you need to work under pressure, in a fast-pace environment.
Can you stay calm and focussed in a busy atmosphere, and stay on track to meet a deadline?
Don't worry, you'll get plenty of opportunity to hone that skill during accounting courses, as you balance assignments, tests, and your internship, with responsibilities outside of school. Perfect training for your first job, right?
5. You're a people-person
Think accounting clerks spend their entire day face-to-face with a computer? Think again. Many employers specifically call for "social skills" and "teamwork" in their listings for accounting clerks and technicians.
This role requires more interaction than you might realize. In fact, some accounting professionals deal directly with clients, which means they must have professional and friendly communication skills, both spoken and written (bilingualism is usually required, too).
We looked at 20+ job postings for accounting technicians in Montreal, and discovered that every single one highlighted interpersonal skills, customer service, and relationship-building.
Bottom line: you must be able to get along well with others to succeed in this field.
So...what's the verdict? Think you have the temperament and natural skills needed to thrive in accounting training?
If you said "yes, that's me!" to each of these 5 competencies, we'd love to hear from you. There are several ways to get in touch and learn more about our college accounting programs.
Follow the links below to get free information, and connect with a friendly Herzing advisor. We'll answer your questions, and help you plan your next steps.
Get fast, free information about courses, the next program start-date, financial aid, and how to apply.
Get all your questions answered quickly and easily online. Book a campus tour, sign up for a free trial of the program, and review admission criteria. We're here to help!