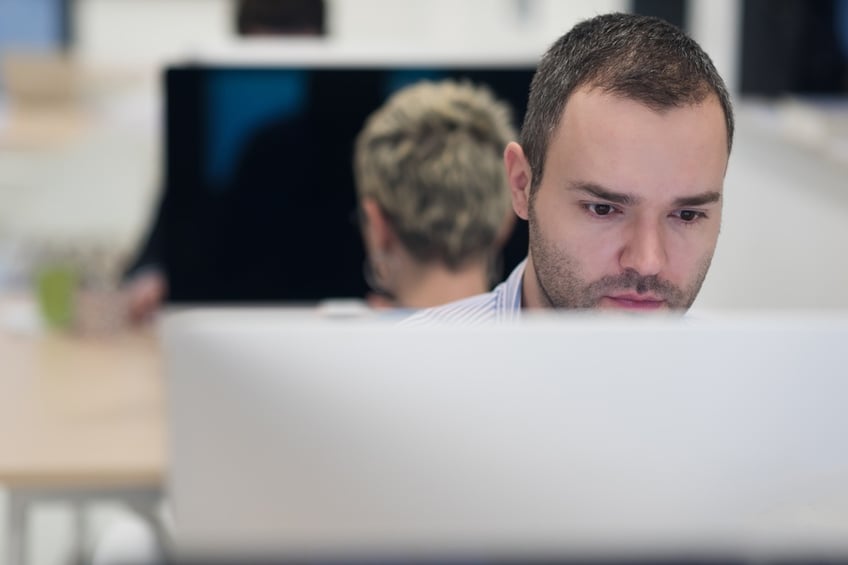 The CCNA (Cisco Certified Network Associate) is one of the most sought-after certifications in the industry—and a resume requirement for all network technicians.
Successfully challenging the CCNA exam means you have mastered the ability to configure and maintain a wide range of Cisco network devices, and can apply the networking, security, and troubleshooting skills needed to support an enterprise network.
The CCNA exam is difficult by design. Passing it requires considerable effort and a smart study strategy. Whether you're already working in the field and need the certification to progress, or you're just starting out in the industry—these are 5 keys to mapping out a smart strategy for nailing the CCNA.
1. Take a practice exam to identify your strengths & weaknesses
This step is particularly useful for people who already have some real-world networking experience. To create a customized study plan, you'll need to know which exam topic areas are most difficult for you, and which concepts you are already reasonably familiar with.
Once you've analyzed the result, you'll have a better sense of where to focus your study. Plus, you will know your baseline score, and can use it to measure your progress as you take additional practice tests later on. Here is an example of a free CCNA Routing and Switching exam.
2. Ensure you know which topics will be tested on the exam
Cisco offers a syllabus that outlines all the topics tested on the exam. You can visit their website for a downloadable PDF, an outline of topic areas, and an overview of how the exam works (time allotted, number of questions, etc.)
Knowing what you're up against is crucial when prepping for the CCNA. Don't make assumptions about what will be tested or underestimate how challenging it will be to perform under time pressure. Another benefit of taking several practice exams is getting used to the timed exam format, and learning strategies for effective time management.
3. Set up your CCNA training environment
While study guides and videos will help you understand the theory behind CCNA concepts, this knowledge will not be enough to pass the exam. The exam will test your ability to complete tasks in a simulated networking environment, using Cisco equipment. You can buy or rent Cisco routers and switchers, or utilize a simulator program that provides a Cisco IOS environment—like this one right here.
Your CCNA training plan absolutely must set aside time (as much as possible) for hands-on practice. To pass the exam, you'll need to be totally comfortable using the Cisco IOS interface, specific commands, syntax, etc., and know your way around Cisco routers and switchers.
4. Be realistic about how long it takes to prepare
The amount of time needed to practice for the CCNA varies quite a bit depending on
your level of practical experience in networking (have you been working in the field for a few years, or are you starting from square one?)
whether you can devote the majority of your time to studying, or must divide your attention between CCNA prep, work, family, etc.
your personal learning style (we all learn at different speeds)
That being said, on average, CCNA challengers can expect to invest 3-6 months of study and practice to prep for the exam.
5. Consider a CCNA exam prep course
Need help to organize your CCNA study plan, access all the best materials, and practice in a quality simulator environment? You might consider enrolling in a CCNA exam prep program. Quality programs are taught by certified professionals with many years of experience. Training typically runs several days a week, spread out over a few months.
You'll receive one-on-one support, all the study materials you'll need, access to a fully equipped computer lab, and helpful strategies for tackling challenging exam questions. This is an ideal option for someone who wants to accelerate their learning, ensure no topics are missed, and get support from an expert who knows the exam inside and out.
Interested in more CCNA exam prep information? Looking for reliable CCNA certification training in the Greater Toronto Area?
Consider Herzing College's CCNA Certification Training in Scarborough. Visit the program page for more information or to chat live with a knowledgeable advisor. We'll help you get started!