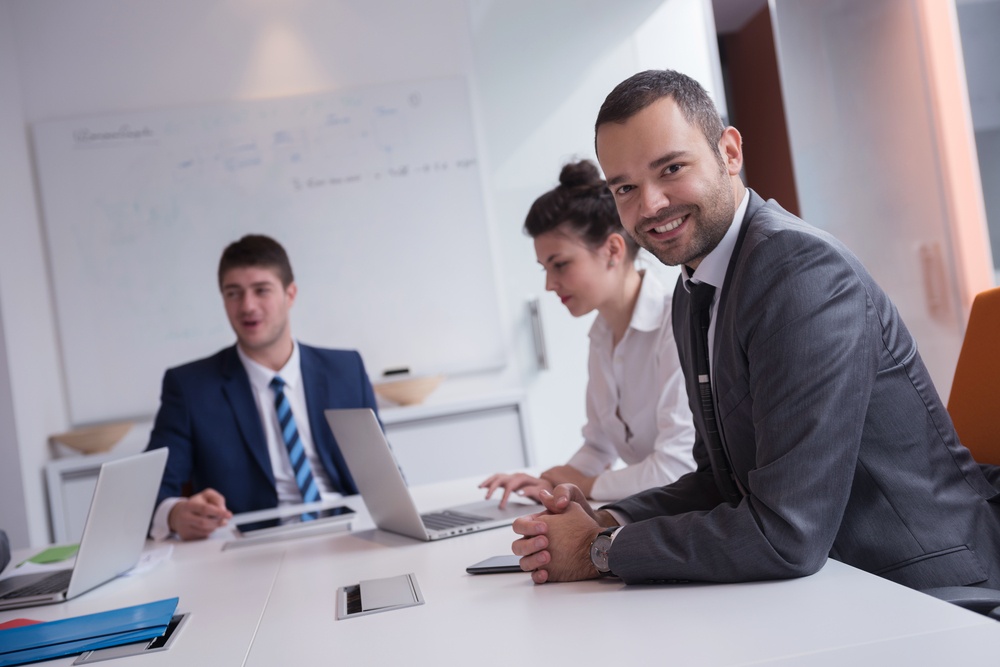 Considering going back to school to study business management? Looking to develop a well-rounded set of technical skills, plus leadership strategies, so you can upgrade your current position? Or perhaps you have your eye on starting your own business, and need reliable training to get the ball rolling.
Business management is a very popular training path and career choice for students of all ages, and from all walks of life. And there are many different business colleges and programs to choose from. How to decide?
This post is designed to help students narrow down their options, and identify the most reliable business management diploma in their area. Ensure your school demonstrates the following five essential traits—and take that next step with confidence!
1. A Curriculum that Covers all Aspects of Business Management
Because this diploma is meant to prepare students for the diverse challenges and responsibilities of managing a business, coursework should cover a lot of ground. Managers must be prepared to tackle issues related to staffing, accounting, ethics, marketing, customer service, and IT—just to name a few.
When comparing potential business colleges, scan the "courses" page carefully to ensure the following essential topics are covered:
accounting and payroll fundamentals, related computer software, and business math
essential computer skills for business management (scheduling, spreadsheet, database, and presentation software, such as the Microsoft Office Suite)
marketing and sales strategy
business communication and customer service skills
human resource management (how to recruit and retain talented employees, staffing and scheduling strategies, etc.)
2. A Guaranteed Internship with a Local Business or Organization
Before you settle on a business management diploma, be sure to check the website and ask your admissions representative: Is an internship provided—or do students need to find, apply for, and win their own internship with a local employer? This is an important program feature to clarify up front, before committing to enrollment.
Work experience is incredibly valuable for business management students. It's a chance to apply skills you've learned in class, build confidence, make professional connections—and could even lead to a job offer after graduation. Ask for details about how internships work at the colleges you are considering.
3. Instructors with Experience in Business Leadership Roles
Does the business college you're considering have a website page for instructors? Do you see any information about who teaches the diploma program, their background, credentials, expertise, etc.?
A reliable institution will only hire instructors who are both highly educated AND have many years of proven experience in business leadership positions. What level of education should your college business instructor posses? Look for teachers with advanced training, such as an MBA along with professional certifications in specific areas of business (like accounting and finance).
In terms of experience, students should be looking to learn from a professional with at least 15 years of experience in various management roles—such as human resources, accounting, etc.
4. The Business Program has a High "Graduate Job Placement Rate"
A reliable business management college will typically include graduate employment rates on its website. This information is usually found on the program page, where the school provides information on career options, projected starting salary—or a list of "reasons to apply here."
If the majority of business management graduates have found work in their field after finishing the diploma, you can feel confident in the value of the training. High job placement rates show that students are leaving the college well equipped for the workforce—and that local employers associate the school with quality applicants.
This is one of the most crucial traits to look for when comparing programs, and information students should definitely ask about during a campus tour or personal interview. What is a good graduate job placement rate? Rates of 85% and above are considered very encouraging.
5. Inviting, Supportive, Well-Equipped Learning Environment
To assess this final trait, students should pay a visit to the business colleges they are considering. Book a tour or schedule a meeting with admissions. Take a walk around campus to ensure the facilities are modern and well-equipped, and to get a sense of the general atmosphere. Ask about flexibility offered to students who have children to care for and/or jobs to work while pursuing their studies. Take a look at the college's social media channels for evidence of a positive school culture, testimonials, and reviews from current and past students.
Some of the main advantages career colleges have over universities is small class sizes, one-on-one instruction, flexible program delivery, and personalized learning environments. Students who feel truly supported in their learning do better overall, which boosts their confidence and sets them up for a strong start at their first job.
Need more help selecting a business college in your area? Looking specifically for business training in Ottawa?
Take a look at Herzing College's Business Management diploma, delivered at our Ottawa campus. Training is comprehensive, led by experienced instructors, and includes a guaranteed internship.
Visit the program page for a complete list of courses, career information, or to chat live with a knowledgeable advisor. We're here to help!