Updated November, 2020.
Considering a career in healthcare, but don't want to invest time and money in a university degree? What are your training options?
Actually, there are many alternatives in Ottawa. The city is home to several colleges, offering a range of quick, practical healthcare diploma programs.
Finding a program isn't difficult. The real challenge is deciding which healthcare program best fits your personality, natural strengths, and career goals.
Which path should you take?
Start by exploring these 4 popular options. Each of these healthcare programs can be completed in 12 months or less, and includes an internship for real work experience.
Compare courses, job options, and required skills. Get closer to finding your ideal healthcare career.
Healthcare Program #1: Community Services Worker (12 months)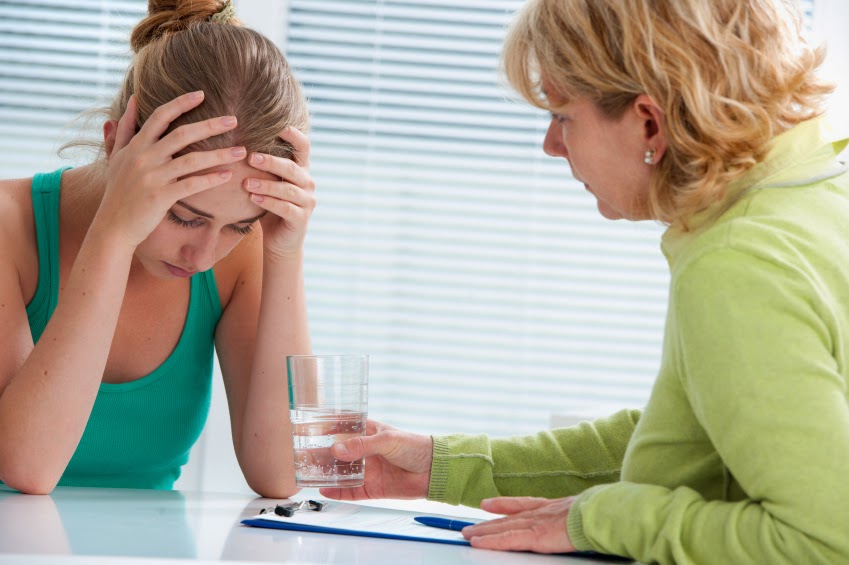 Community Services Workers (CSWs) work at hospitals, halfway houses, detox centres, residential care facilities, outpatient clinics, and vocational counselling programs.
They do assessments, provide counselling, and connect people to the right social programs and services. It takes just 12 months to earn a Community Services Worker diploma.
This program will prepare you to interview, counsel, and assist people who are struggling with personal and social challenges, including:
☑️ Children who have suffered abuse
☑️ People with intellectual disabilities
☑️ Youth and adults struggling with addiction and mental health issues
☑️ Ex-offenders seeking a fresh start
☑️ Battered women seeking refuge at emergency shelters
☑️ Homeless populations who need housing and employment help
☑️ Seniors who need specialized support
What does
training involve?
This healthcare program focuses on mental health training, counselling techniques, social services, and report-writing. Courses include:
☑️ Addiction
☑️ Psychology
☑️ Mental health
☑️ Counselling and interviewing techniques
☑️ Canada social services system
☑️ Social services and programs available in Ottawa
☑️ Sociology and introduction to criminology
☑️ Populations at risk that you will support as a CSW in Ottawa
☑️ Professional ethics for service workers and counsellors
Most CSW programs have an internship. Herzing's Community Services Worker program includes a guaranteed 8-week internship, which must be completed before graduation.
Interested in learning more about this healthcare program? Click below to browse courses, careers, application requirements, and chat live with an Admissions Advisor.
Healthcare Program #2: Medical Office Administration (7 months)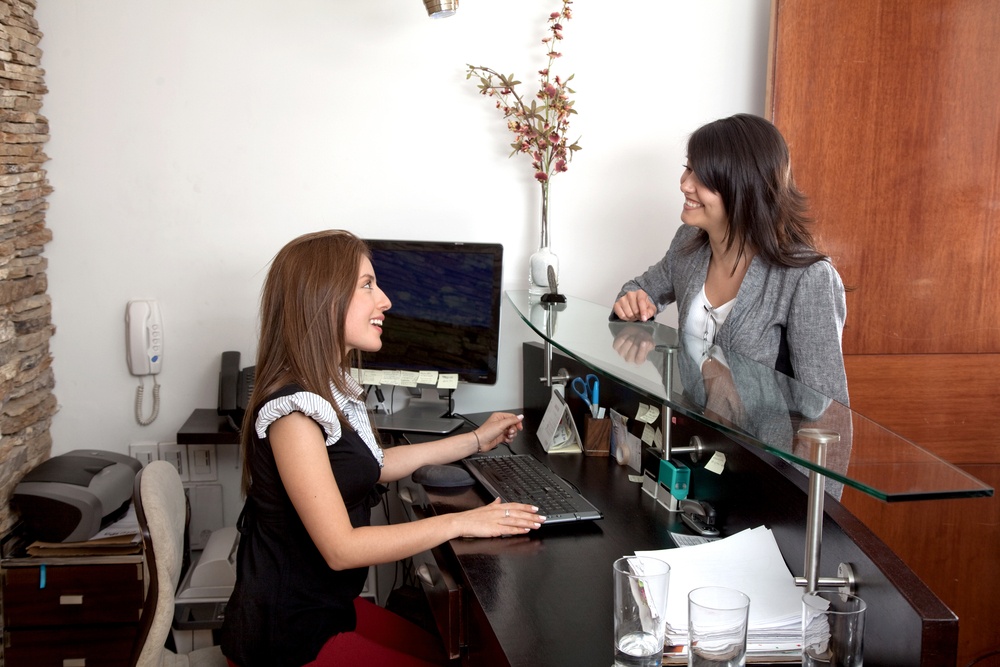 Medical office administrators (MOAs) work at clinics and hospitals.
They handle reception, schedule appointments, update patient records, process billing, and help with minor medical procedures. No clinic could run smoothly without them!
If you are friendly, well organized, and a good team player, this could be your ideal healthcare career.
Medical office administrators (MOAs) are employed by dentists, chiropractors, hospitals, health centres, nursing homes, massage therapists, and physiotherapists.
What does
training involve?
It takes just 7 months to earn a Medical Office Administrator diploma. Your training will focus on healthcare software, administrative procedures, clinical skills, and customer service.
Courses include:
☑️ Clinic reception procedures
☑️ Scheduling and managing patient appointments with Microsoft Outlook
☑️ Updating and organizing patient records
☑️ Dealing with health insurance plans
☑️ Billing procedures (using industry-standard software such as Abel Med and Abel Dent)
☑️ Managing inventory and ordering supplies
☑️ Medical terminology
☑️ Anatomy (body structures and systems)
☑️ Physiology
☑️ Diagnostic and treatment procedures
☑️ Vital Signs Clinic, First Aid, and CPR certificates
Your training will also include an internship. At Herzing, our MOA program comes with a guaranteed 4-week work placement at a local hospital or clinic.
Want to learn more about MOA training, career options, or admission requirements? Click below to explore the program and job opportunities, or chat live with an Admissions Advisor.
Healthcare program #3: Personal Support Worker (8 months)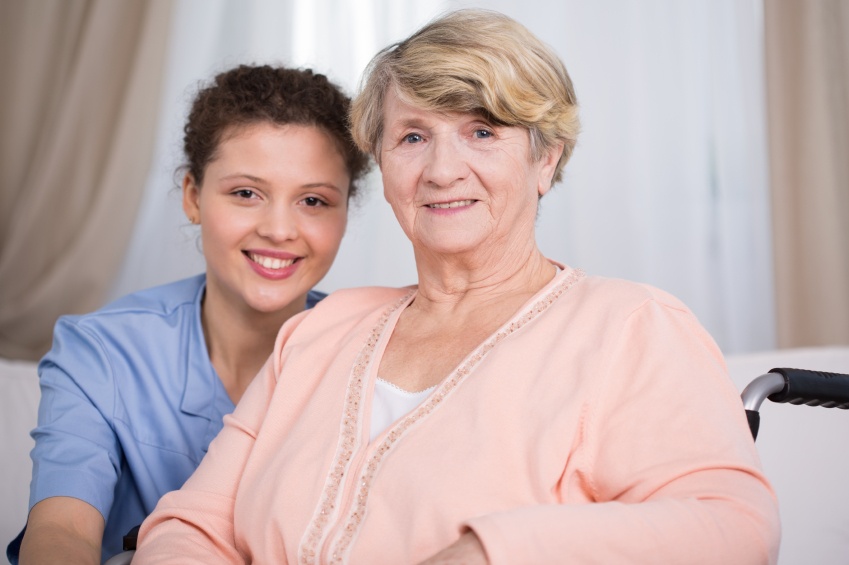 Personal support workers (PSWs) assist people who need help with the tasks of daily living. Their clients are often seniors, but PSWs can also work with younger people who have special healthcare needs.
Typical responsibilities for Personal Support Workers include:
☑️ Helping patients with mobility (getting to and from appointments and activities, moving safely from bed to chair, etc.)
☑️ Medication reminders
☑️ Assisting with doctor-prescribed therapeutic exercises
☑️ Assisting with personal hygiene and grooming
☑️ Household management, nutrition planning, and meal preparation
☑️ Providing companionship
☑️ Observing and documenting changes in health or behavior (and informing the supervisor)
☑️ Caring for dying patients
If you are naturally compassionate, responsible, and attentive, Personal Support Worker could be a good career match.
What does
training involve?
This healthcare program takes just 8 months to complete and includes a guaranteed 11-week internship at a nursing home. Your courses will include hands-on training and theory in the following areas:
☑️ Safe and effective patient-care techniques
☑️ How to safely transfer and move patients
☑️ Nutrition and hydration
☑️ Elder abuse awareness
☑️ Body systems and common age-related health conditions
☑️ Cognitive and mental health issues
☑️ Brain injuries
☑️ Human anatomy
☑️ How to assist a dying person
☑️ Supporting grieving families
☑️ First Aid and CPR
Are you interested in learning more about Personal Support Worker training? Click below to explore the program, get information about careers, and chat live with an Admissions Advisor.
Healthcare program #4: Pharmacy Assistant (10 months)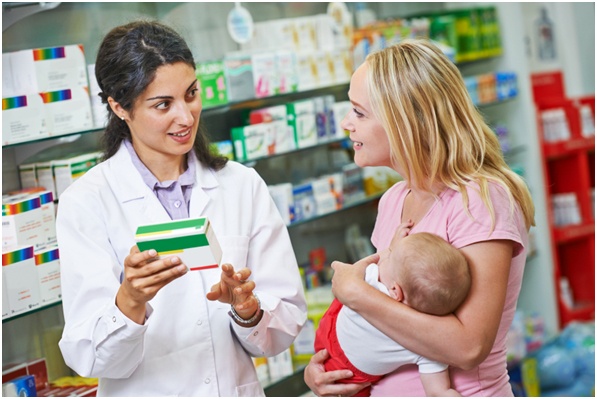 Pharmacy Assistants are the "face" of the pharmacy. They help customers, answer the phones, handle billing, and assist with compounding and prescription preparation.
This role requires excellent customer service skills, attention to detail, and the ability to carefully follow steps and procedures. Daily responsibilities for Pharmacy Assistants include:
☑️ Helping pharmacy customers find what they need, or referring them to the pharmacist on duty
☑️ Entering client information into a database, and processing prescriptions
☑️ Ensuring information on prescriptions is accurate
☑️ Maintaining inventories of medications and prescription records of pharmaceutical products
☑️ Processing billing to third-party insurance companies
☑️ Preparing and measuring infusions, solutions, and IVs
☑️ Compounding medications
What does
training involve?
It takes just 10 months to earn a Pharmacy Assistant diploma, including an internship at a local community pharmacy. Courses for this program include:
☑️ Human anatomy and physiology
☑️ Drug classifications
☑️ Pharmaceutical mathematics
☑️ Aseptic technique
☑️ Compounding
☑️ Pharmacy software
☑️ Common diseases and their treatment with pharmaceuticals
☑️ Avoiding medication errors
☑️ Pharmacy practice and procedures
☑️ Over-the-counter and herbal products
☑️ Customer service and communication
Are you comfortable performing calculations, good with people, and naturally interested in pharmacology? This could be the right healthcare program for you.
Click below to learn more about training and careers, or request information about the program.
Still not sure which healthcare program to choose?
Each of these 4 healthcare programs leads to stable work in a growing industry. Each career offers the chance to make a real difference in people's lives, and become an important part of a healthcare team.
But if you're interested in more than one program, you may need help to make a final decision.
An Admissions Advisor can help. They are experts in helping students select the right training programs and career paths.
An Advisor will discuss your strengths, interests and goals, and match you with the healthcare program that best fits your needs.
Chat live with an Admissions Advisor now. Or request program information by email. We're here to help!