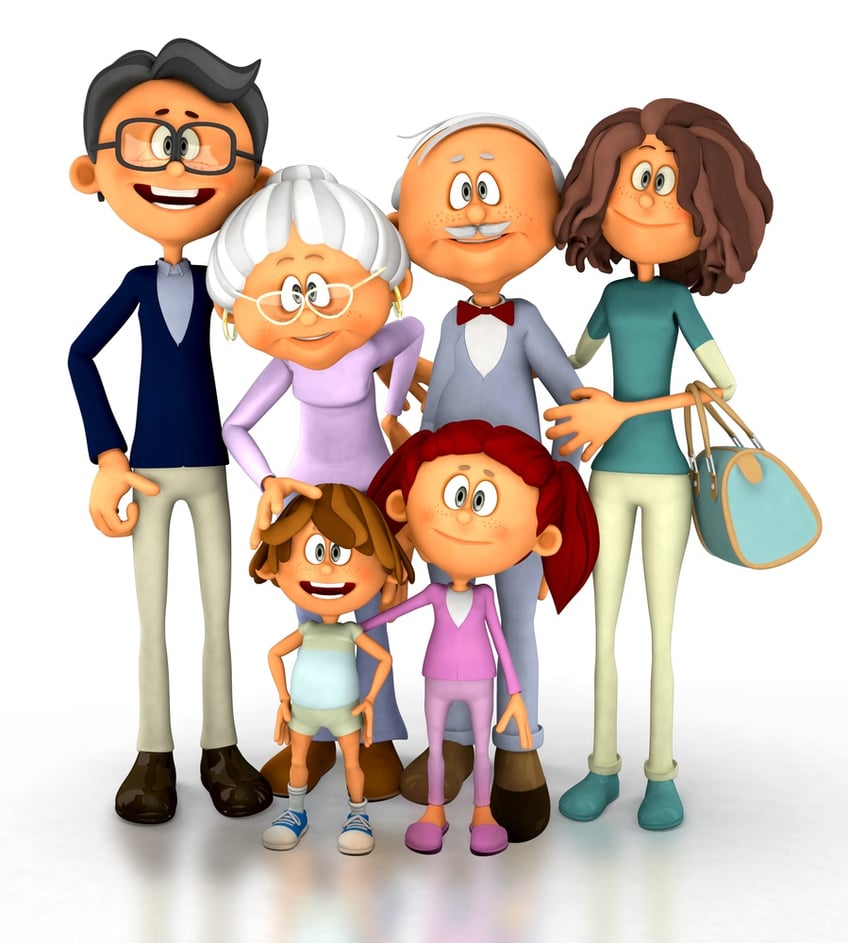 No matter what style you're working in, from cartoony to realistic, the goals of character animation are always the same: to create unique, memorable, and impactful characters that resonate with your target audience.
Getting there is not quite so straightforward! 3D animation training equips students with the technical skills needed to produce professional-grade designs—but adapting those skills to different clients, genres, and animation industries (TV, movies, video games, advertising, etc.) can be quite challenging.
In this post, we walk new and prospective 3D animation students through some of the building blocks of character development. These are the fundamentals you can apply to any commission or project to ensure your final product hits the mark.
Consider your target audience & project parameters
Your first step in concept development is to consider your target audience. Who is your design aimed at? What age group are you hoping to capture? What interests and background do you want to connect with?
Your client or the company you work for will give you input on the target market, so you'll need to analyze those points before you begin sketching out character ideas. It will also be important to consider the limitations and possibilities of the design medium you're working with.
From movie screen to mobile phone—project parameters will play a major role in how you approach character design.
Analyze designs in the same target market
Another key step in the concept development phase is looking at popular characters in your target market. Take note of what you consider most effective about each character—what makes these creations resonate so deeply with the audience you're aiming for?
You'll look at what successful characters have in common, what you feel could be done better, and from there, start jotting down your own design ideas.
Identify ways to make your character stand out
Once you've analyzed existing characters in the medium and market you're aiming for, the big question will be: how can you make your character distinctive among other creations in the same market space?
In other words, you'll be looking to fill a gap, and design something that fits the genre, but has a unique and memorable "twist".
At this stage, you will begin to define:
your character's personality
the colour palette you'll be working with
the lines you will use to give shape to your character (for example, round and soft versus rough and sharply angled lines)
which features you will exaggerate (to accentuate your character's dominant personality traits)
You'll need to give special thought to which adjectives you want audiences to immediately associate with your character. Keep these descriptors in mind as you select colours, lines, physical features, etc.
Collect real-world references for facial expressions
It's a good idea to compile images of human facial expressions to use as reference for your own design. Study how the eyes and mouth move while conveying emotions that are relevant to your character (melancholy, excited, sneaky, lazy, confused, etc.).
Getting these nuances right will add authenticity and sophistication to your final product.
Create an environment for your character
In addition to any special accessories or props you think would enhance your character, it's important to give some thought to the world in which your character lives.
What does it look like? Who or what else is there? How does your character interact with its environment and other beings? How does your character move and communicate?
Sketching out an environment for your character will help you refine its identity and address any missing design components.
Test out your design and refine it based on feedback
Once you've got a working concept that you feel is solid, ask friends or family members to weigh in on your design. You'll be looking to gauge their gut reaction to your character by asking questions like:
What type of audience do you think this character is aimed toward?
What three adjectives come to mind as soon as you see this character?
Do you think this character is memorable?
What would you like to see done differently?
See if their interpretation matches your design intent, and then refine the character based on that feedback. Continue to adapt your design, trying out different variations on your volunteer audience until you get the result you're aiming for.
Every alteration counts. Simply exaggerating a facial feature, or tweaking a colour can significantly alter the overall impact of your character.
It can be difficult to set aside your own preferences in deference to a client's requirements, or the demands of a particular target market—but approaching design with the audience's wants and needs in mind will make for a much more impactful final product. Plus, designing within constraints helps animators move out of their comfort zone and really stretch their creative skills.
Interested in learning more about animation training, or how to jump-start a 3D animation career?
Take a look at Herzing College's 3D Animation Training, delivered at our Montreal campus. This diploma program is 18 months long and includes an 8-week internship. Visit the program page for a complete list of 3D animation courses and career options—or to chat live with a friendly advisor. We're here to help!